CAREER OPPORTUNITIES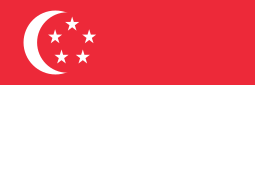 Bushiroad International Pte. Ltd. (Singapore)
Accounts Team Leader

Job Description:

Manage full set of accounts for the business and general office needs
Supervise the Accounts Team on daily operations (GL, AR, AP, intercompany balances, transactions and cash-flow, staff's claims reimbursements etc.)
Provide leadership and guidance to team members
Reconcile, process and report all Accounts Payable (AP) and Accounts Receivable (AR) activities
Ensure that tasks are carried out in compliance with operating standards, company rules & regulations and statutory requirements (e.g. GST, transfer of pricing, etc.)
Ensure statutory reports are prepared accurately and filed timely
Provide business analysis, consolidation of monthly/quarterly/yearly results and support the production of yearly budgets and revenue forecast
Monitor, assess and ensure timely and accurate transaction for closing of monthly/quarterly/ yearly reporting of financial and management reports, as well as prepare financial reports for Japan HQ
Maintain fixed assets processes and procedures (including disposal, verification and depreciation of fixed assets, etc.)
Co-ordinate with external auditors, tax agents, bankers, company secretary etc. on annual statutory audit and tax matters
Handle Company's tax reporting (GST, Corporate tax submission etc.)
Liaison with HR regarding verification of payroll and CPF matters
Liaison with respective business units to understand financial information needs in order to work out efficient and effective solutions
Any ad-hoc duties as assigned

Job Requirements:

Minimum 5 years of hands-on experience in full set of accounts is required
Possess at least Bachelor's Degree/Post Graduate Diploma/Professional Degree in Finance/Accountancy, candidates with CPA or CA certification would be a plus
Deliver accurate information for internal and external reporting
Meticulous, detailed and organized
Excellent communication skills in English, both written and oral
Able to speak/write Japanese (minimum JLPT N3, business Japanese ability will be prioritized) in order to liaise with our Japan headquarters
Hands-on with sound knowledge in accounting and statutory rules and regulations
IT savvy, including proficiency in Microsoft Office (Excel and Word)
Excellent communication and interpersonal skills and experience with managing teams
Coach and motivating the team to achieve team and company goals as well as individual performance standards
Possess a high level of discretion and integrity
Strategic and resourceful with the insight to adapt in a fast changing and dynamic environment
Pro-active in finding ways to improve existing work processes to improve efficiency

Please send a copy of your latest resume to bi_hr_application_corporate@bushiroad.com.
Kindly note that only shortlisted candidates will be notified.