CAREER OPPORTUNITIES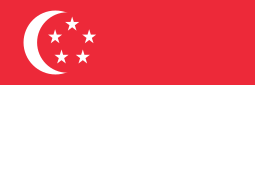 Bushiroad International Pte. Ltd. (Singapore)
Mobile Game Producer

Job Description:

Submission process for iOS and Android.

prepare icons / screenshots / videos with internal designers and / or external partners
prepare description of the game
update game builds
test the builds submitted from the developer before platform submission
setup any platform testing (ex. beta testing) when necessary

Set KPI goals for the game, and track its performance. Furthermore, analyze its performance, and propose ways it can be improved.
Work closely with the marketing team to,

plan and execute social media communication
plan and execute paid advertisement
plan and execute app store optimization
plan and execute event exhibition

Work closely with external developers to,

ensure the quality of the game
ensure live ops run smoothly
while our games will mainly be localized versions of the game from headquarter Japan, ensure any overseas specific implementation is done correctly
ensure customer support is taken care of in a timely manner

Work closely with Japanese IP owners to,

ensure the localization is approved
ensure any game operation is approved
secure any necessary assets
ensure any marketing materials are approved

Work closely with the customer support team to take care of issues being faced by our customers in the game in a timely manner.
Work closely with the Head of Mobile to ensure the best possible plans and execution.

Job Requirements:

Minimum 2 years experience, working on a mobile game as a Producer or Marketer.
Understanding of the F2P mobile game business, and essential keys to its success.
Strong project management and people skills.
Passionate about understanding the Bushiroad IP.
Better to have: Japanese communication skill.

Please send a copy of your latest resume to bi_hr_application_mobile@bushiroad.com.
Only shortlisted candidates will be notified.