CAREER OPPORTUNITIES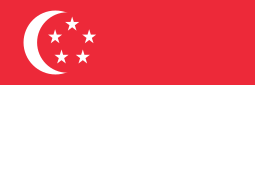 Bushiroad International Pte. Ltd. (Singapore)
Senior Accounting Executive

Job Scope:

Perform full spectrum of Accounts to final closing of accounts.(Full set)
Assist in cash flow management and Credit Control
Perform account reconciliation
Familiar with Costing & Cost Allocation Report
Calculation of Cost of Sales for Trading Card Games, goods inventory & journal adjustment
To update all costs to current prices and exchange rate on monthly basis and control inventory devaluation.
Royalty reporting for card game
Liaise with purchase department and various departments for supplier invoices approval
Verify and enter suppliers invoices
Prepare and monitor payments & collections
Handle Withholding tax e-filling and payment
Assist in generate sales invoice and monitor receivables
Response to suppliers & distributors in relation to payment & collection matters
Other ad hoc job assigned by Accounting Manager

Qualifications:

Candidate must possess at least Degree in Accounting or equivalent.
Knowledge and experience in cost accounting / relevant working experience
Able to work independently with minimum supervision
Competent in MYOB will be an added advantage
Able to work under pressure in a fast-paced environment
Proficiency in Microsoft excel
Willing and ability to multi-task and work under tight deadlines
Ability to speak and write in Japanese Language, English and Mandarin
Able to start work immediately will be advantageous

Please send a copy of your latest resume to bi_hr_application_corporate@bushiroad.com.
Only shortlisted candidates will be notified.