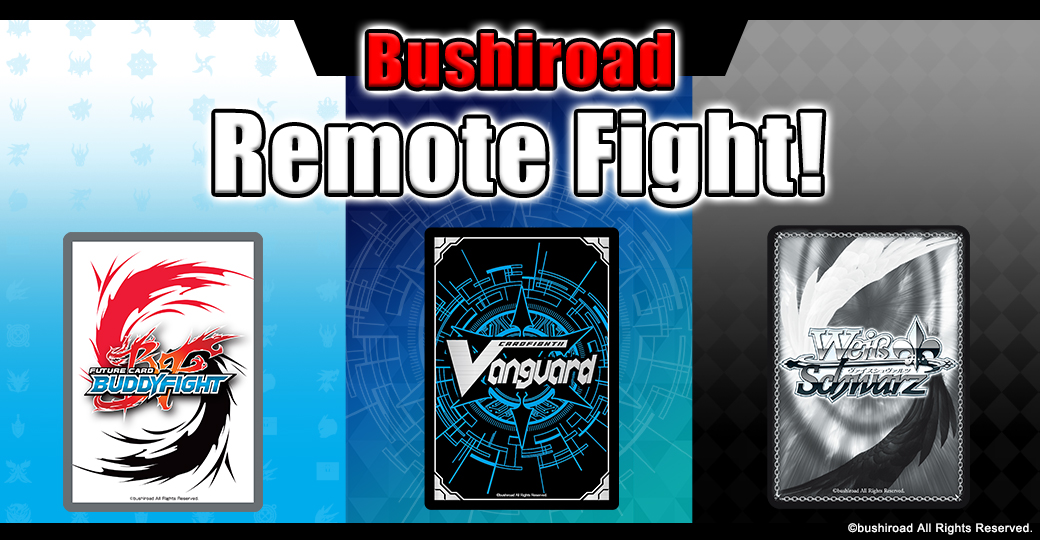 What is Bushi Bustle Time?
A special period during the weekends for all Bushiroad TCG enthusiasts to gather!
Join in the fun on our Discord server during this time to find new opponents, discuss new reveals, or just to hang out! Bushiroad staff members will be online during this period to facilitate discussion and answer questions! A staff member may even answer a player's challenge using the @fight bot!!
We will also be conducting sessions to showcase our upcoming products at a ad-hoc basis! Hop on to our Discord servers to check out the schedule!
*Staff will be unable to act as judges for individual games. We kindly seek your understanding on this matter.
Discussion on all English Bushiroad TCG
Bushi Bustle Time
NA East Coast
1400 – 1730 (ET)
NA West Coast
1100 – 1430 (PT)
Asia Oceania
1400 – 1700 UTC+8