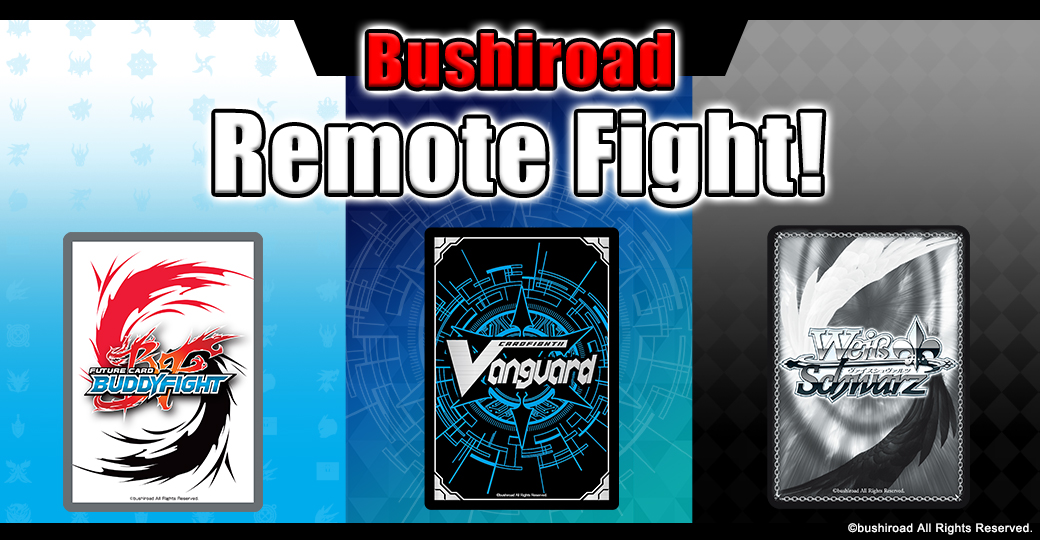 Challenge players from around the world to Bushiroad Trading Card Games remotely through Discord!
Bushiroad Remote Fight, or BRF, for short is Bushiroad's official Discord channel. We at Bushiroad understand that this is a difficult time, and wanted to bring you the opportunity to share your love for our card games with players around the world. Come make friends, interact, and play with not only other players but potentially staff too!
■Bushiroad Remote Fight Hot Times!■
NA East Coast
1800 – 2100 (ET)
NA West Coast
1800 – 2100 (PT)
Asia Oceania
1800 – 2100 UTC +8
Points to note
Users are responsible for any costs incurred for using this Discord server.
Please refrain from making comments regarding offensive/controversial materials or topics. Users will be removed from the server without warning for doing so.
So what are you waiting for? Click the image below to join our Discord server!!