CAREER OPPORTUNITIES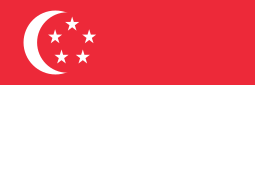 Bushiroad International Pte. Ltd. (Singapore)
Accounting & Administrative Assistant

Job Scope:

Estimation of Cost of Sales for the Mobile Games Section
Monthly Adjustments of Cost of Sales based on actual reports
Calculation of Revenues, Profits and Losses based on Apple, Google & Advertisers' reports
Preparation of Japanese Royalty Reports for Licensors and English Royalty Reports for audit
Handle staff benefits and welfare administration, employee relations, training and development
To provide office administration duties, filing organizing and managing the day to day running of the office.
Maintain employee medical claims records and annual leave
Attend to incoming calls, emails and enquiries
Other ad-hoc tasks as assigned

Qualifications:

Minimum a degree in Accountancy or equivalent
Knowledge and experience in cost accounting / relevant working experience
Able to work independently, able to work in fast-paced and meet deadlines
Competent in using MYOB
Candidates without experience with keen interest and positive attitude are welcome to apply.
Exemplary Excel knowledge (VBA, INDEX-MATCH, SUMPRODUCT arrays etc)
Japanese Language (N2, confident of writing Japanese emails, understanding Japanese invoices & contracts)
Able to start work immediately will be advantageous

Please send a copy of your latest resume to bi_hr_application_corporate@bushiroad.com.
Only shortlisted candidates will be notified.