CAREER OPPORTUNITIES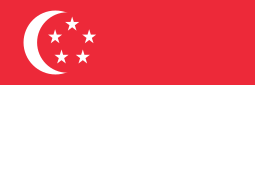 Bushiroad International Pte. Ltd. (Singapore)
Digital Marketing Specialist

Job Description:

For Mobile Games,

Plan, execute, analyze, and optimize user acquisition campaigns across UA channels (including influencers) worldwide, based on ROAS
Grow user base through non-paid methods (ex. ASO, PR, social media campaigns)
Track and report on key metrics on a regular basis
Collaborate with the game producers to coordinate around upcoming game releases and update launches
Collaborate with game team and marketing team from Japan for the games brought over from Japan
Coordinate the internal review and approval process for campaign assets which include communication with the Japan team

For Trading Card Games,

Plan, execute, analyze, and optimize digital advertisement mainly using Google Ads and Facebook

Job Requirements:

Possess at least Diploma/Advanced/Higher/Graduate Diploma, Bachelor's Degree/Post Graduate Diploma/Professional Degree in Marketing/Communications
Minimum 2 years of experience in managing UA campaigns for mobile games
Experience in running direct UA campaigns using Facebook and Google Ads
Passionate about mobile games
Excellent communication skills in English and Japanese, both written and oral, in order to liaise with Japanese speaking associates
Experienced in data analysis using Excel or similar tools
Detail oriented, well-organized, and highly motivated
Excellent at schedule management and multi-tasking
Open to work on some weekends/public holidays for Company events
Open to travel overseas for business trips when required

Please send a copy of your latest resume to bi_hr_application_mobile@bushiroad.com.
Only shortlisted candidates will be notified.