CAREER OPPORTUNITIES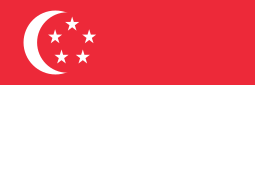 Bushiroad International Pte. Ltd. (Singapore)
HR & Admin Executive

Job Description:

[HR]

Work closely with HR Team Leader for all aspects of HR functions, not limited to recruitment, work pass management, talent acquisition, pre-boarding, onboarding and offboarding, HR system, attendance, performance appraisal, employee relations, learning and development, employee welfare activities
Draft and update HR documentation such as employment contracts and letters, employee handbook, job descriptions, policies and guidelines, forms etc.
Liaise with Japan HQ on monthly employees' movement and invoices matters
Prepare and submit statutory documents and all employer-related claims (NS makeup pay claims, GPML, GPCL, IR8A, IR21 etc.)
Ensure that P-files records are up-to-date and treated with strict confidentiality
Monitor and manage insurance renewal matters
Assist in expatriate management matters
Being the first point of contact for employees on any HR related queries

[Administrative]

Handle day-to-day office administrative duties
Check and process employees' monthly claim reimbursements
Process overseas business trip forms
Monitor and renew office-related contracts
Manage and upkeep inventory for stationery, pantry, cleaning supplies etc.
Liaise with external stakeholders for office supplies, cleaning services, pest control services etc.
Liaise with building management for tenancy agreement, replacement of light tubes and other related matters
Answer incoming phone calls and attend to visitors
Being the first point of contact for employees on any Admin related queries
Perform other HR & Admin responsibilities and tasks as assigned

Job Requirements:

Candidate must possess at least Diploma/Graduate Diploma in Business Administration/Human Resource Management or equivalent
Candidate with at least 2 years of relevant working experience in HR Admin field is required
Knowledge in using HR system (Times Software) will be advantageous
Excellent oral and written communication skills
Excellent interpersonal skills
Meticulous, reliable, sensitive, and discreet in dealing with confidential matters
Well-versed in MS Office
Excellent at schedule management and multi-tasking
Adept at working both independently and in a team
Effective decision-making skills and strong problem-solving skills
Sensitive to cultural and linguistic nuances
Candidates who have Japanese language proficiency is a plus (liaise with Japanese stakeholders)
Open to work on some weekends/public holidays for Company events
Open to travel overseas for business trips if required

Please send a copy of your latest resume to bi_hr_application_corporate@bushiroad.com.
Kindly note that only shortlisted candidates will be notified.