CAREER OPPORTUNITIES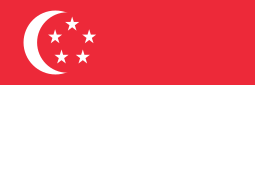 Bushiroad International Pte. Ltd. (Singapore)
Mobile Game Assistant Producer / Translator

Job Description:

Managing the publishing aspect of mobile game projects from pre-launch, launch, live operations to closure
Translation of documents, games and social media content from Japanese to English and vice versa
Acting as a link between the development staff in Singapore/Japan and in partner companies
Work with internal and external partners and stakeholders (i.e. customer support, printing vendors, TCG team, design team, events management team) to ensure smooth execution of game-related events
Identify areas requiring improvement in the games through data analysis and propose improvements based on data-driven decisions
Drive the completion of project goals and facilitate communications and accountability across all departments
Help to maintain and update live operation schedule(s) for mobile titles
Help to maintain and update social media accounts for mobile titles

Job Requirements:

Minimum 2 years' experience working as an Assistant Producer or Production Coordinator in mobile game development or operation
Able to speak/write fluent Japanese (minimum JLPT N2, business Japanese ability will be prioritized) in order to liaise with our counterparts from Japan
Good technical understanding of game development and technology, including the content creation pipeline and game development cycle
Excellent communication and interpersonal skills and experience with managing teams. Able to keep team motivated, resolve conflicts and possess critical thinking and decision-making skills
Experience in using project management, bug tracking and version control software tools
Experience in using traditional waterfall and agile production methodologies to manage video game development projects
Able to work independently with minimal supervision and multi-task in a fast-paced environment under tight deadlines
Possess analytical skills to be able to solve problems that come up during a typical work day
Open to work on some weekends/public holidays for Company events
Open to travel overseas for business trips when required

Please send a copy of your latest resume to bi_hr_application_mobile@bushiroad.com.
Only shortlisted candidates will be notified.