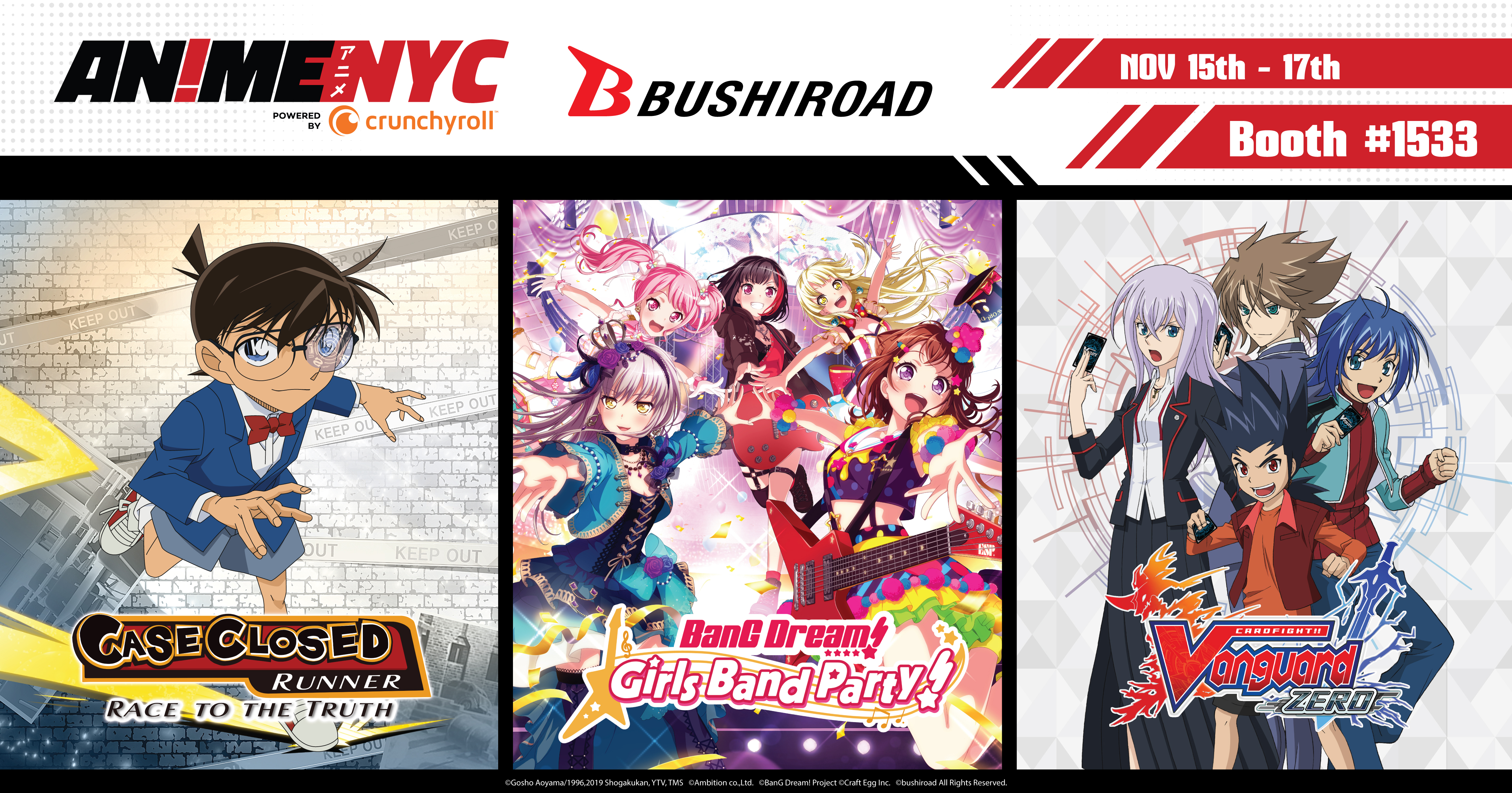 Bushiroad is coming to Anime NYC 2019!
Are you excited to find out what's in store for Anime NYC?
Stop by the Bushiroad Booth #1533 to demo our mobile games such as Case Closed Runner: Race to the Truth, Vanguard ZERO or take part in the Michelle's versus Gacha from BanG Dream! Girls Band Party!
A special stamp rally will also be held, so be sure to collect all the stamps to win some amazing BanG Dream! Girls Band Party! prizes!
Come join the fun! Let's Bushiroad!
---
We're also recruiting event staff as well!
Anime NYC happening on November 15th – 17th at the
Javits Center located at 655 W 34th St
New York, NY 10001
For more information: animenyc.com