Bushiroad Fighters Navigator (Bushi Navi) now live!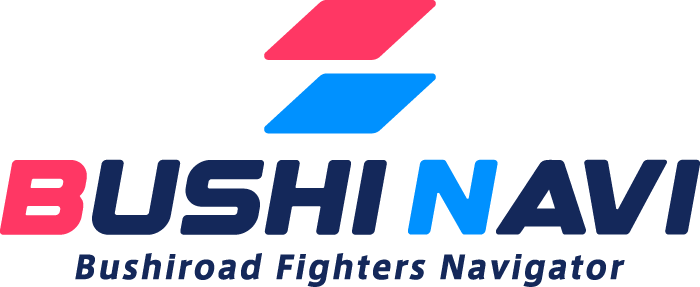 Singapore (June 23, 2023) – Bushiroad Fighters Navigator(Bushi Navi) mobile app for players has officially launched today. Players can now download it via the respective stores on their mobile devices.
Bushiroad International announced earlier this year that an English-localized version of Bushi Navi will be available for the global audience, providing support for both English and Japanese editions of Bushiroad's card games outside of Japan. This new platform enables better coordination between Bushiroad, store/event organizers, and players, allowing those looking to play in sanctioned events to find a hosting store and apply to participate in the same app.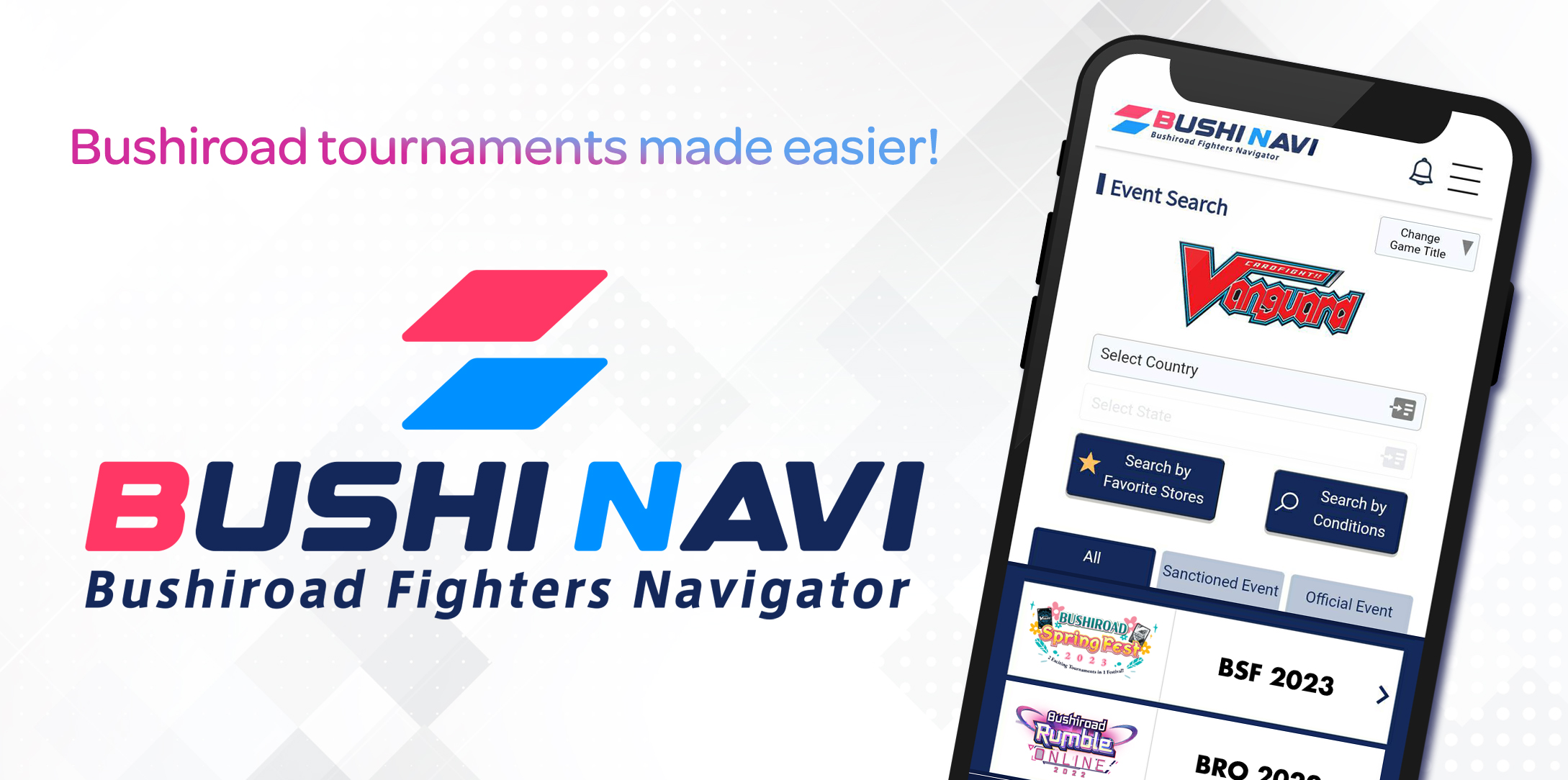 Players can also report results and check the pairings for the tournament through the app, simplifying the process for event organizers, with results updated in real-time for players to confirm.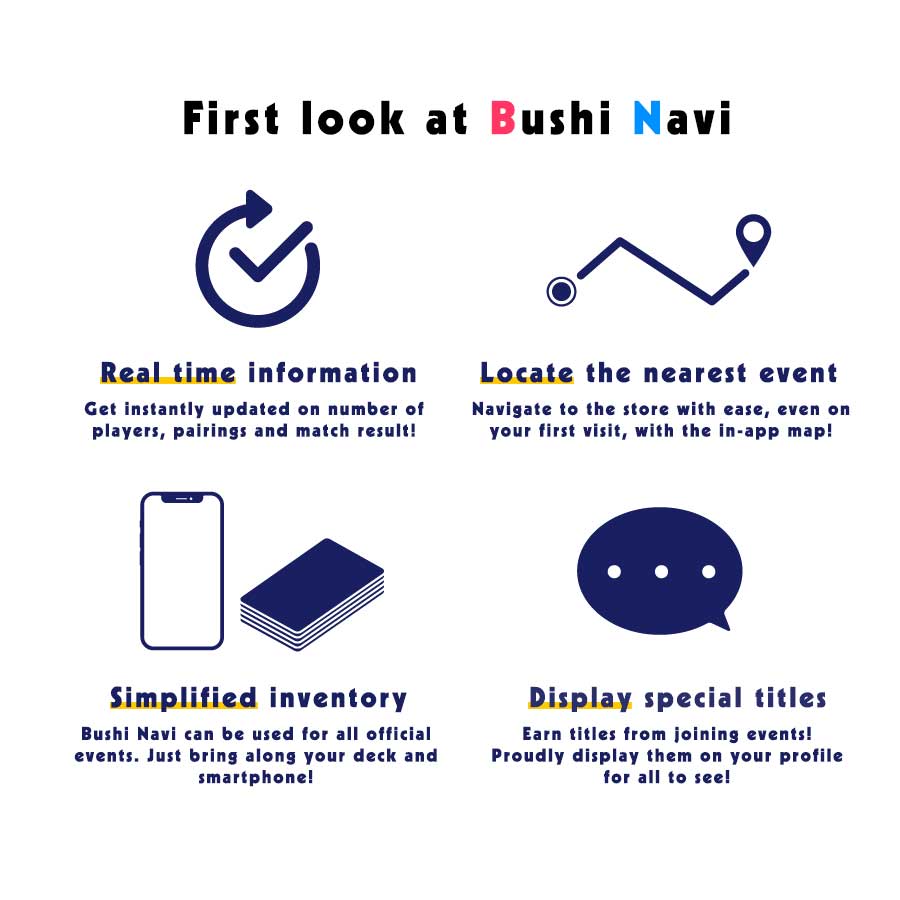 Players can also use the app to track their past participation records, review their decks, and adjust them for future matches.
In addition, special titles for display on player profiles can be earned by participating in tournaments.



Gain special titles by meeting conditions or joining official events.
---
Information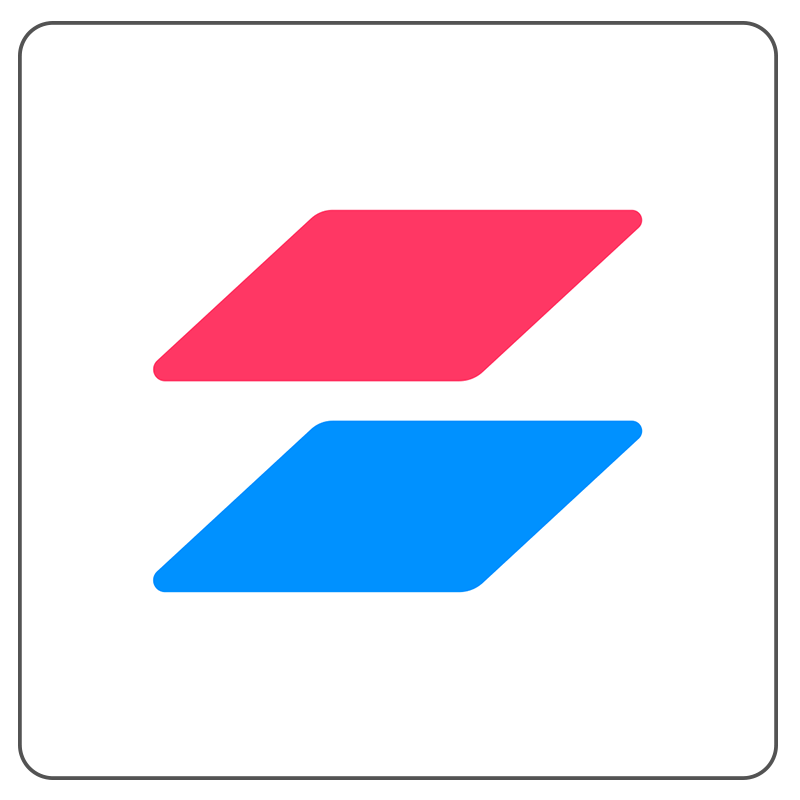 App Name: Bushi Navi Global
OS required: iOS 11.0 and above、Android 4.4 and above
iOS: https://apps.apple.com/app/id6449964013
Android: https://play.google.com/store/apps/details?id=com.bushiroad.en.bushinavi
Bushiroad International: https://en.bushiroad.com/
Bushi Navi: https://www.en.bushi-navi.com/
Deck Log: https://decklog-en.bushiroad.com/
Bushi Navi Introduction: https://en.bushiroad.com/bushinavi
©bushiroad All Rights Reserved