INVICTUS: Lost Soul announces global launch and collaboration with Cardfight!! Vanguard
SINGAPORE (March 1, 2021) – Bushiroad International announces global release of INVICTUS: Lost Soul (excluding certain regions), a real-time PvP fighting game available on App Store and Google Play Store. At the same time, it will be launching a time-limited collaboration with its own popular trading card game franchise, "Cardfight!! Vanguard", starting from March 1st.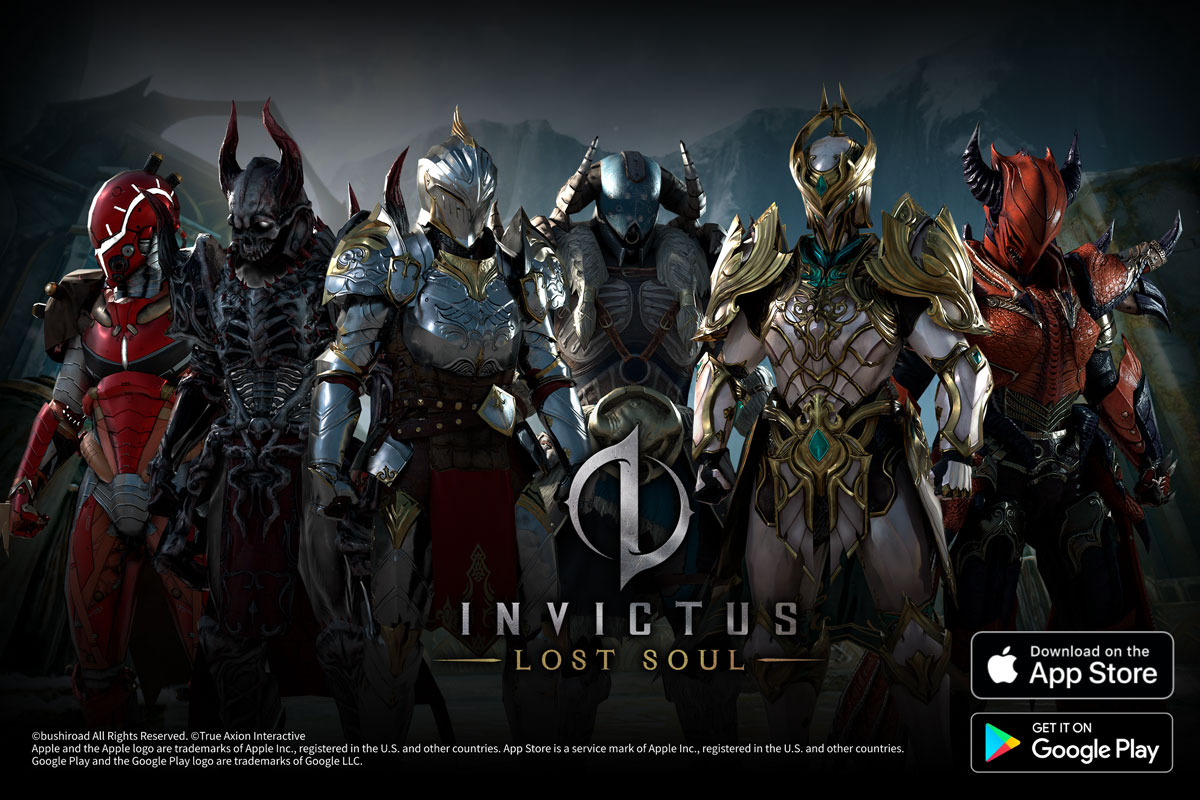 ---
INVICTUS: Lost Soul Releases Globally
INVICTUS: Lost Soul is a 3D mobile game that allows players to enjoy real-time PvP fights controlled by decks of cards. You will be able to choose among a total of over 90 cards, including Attack, Defense and Support types, and over 200 equipment and armor pieces that will lead to the victory of your fights against players from around the world.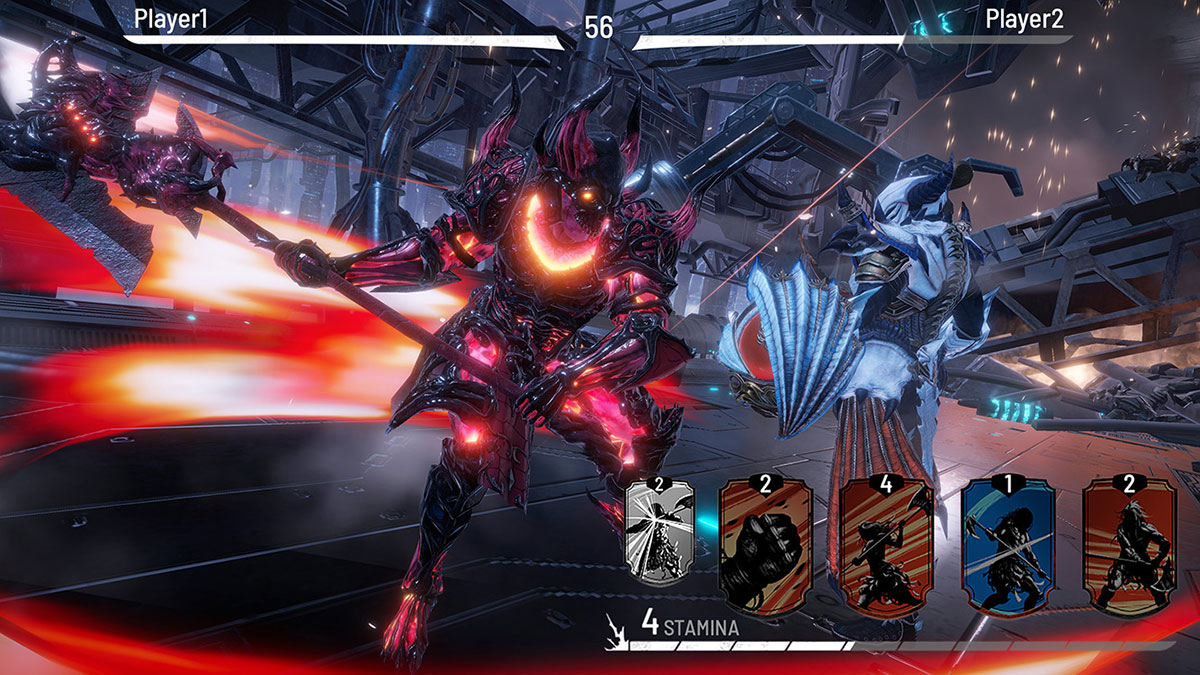 ---
Journey through 6 different realms in Story Mode
The Story Mode allows you to discover the world of INVICTUS with various maps and scenarios, and the beautiful opening cutscene of each Episode.
Travel through different dimensions in the search of terrible Damon to revenge him for infinite deaths you suffer along the way. Fight on the ice of Viking river, in the shadows of dead Dragon's bones, in the hell of Inferno, and even in a strange Cyber world.
---
Claim your victory using Decks of strikes and moves

The outcome of fights relies on cards of a deck, so you may want to choose them wisely and at the perfect timing. Look for card upgrades and experiment with decks while selecting from a total of over 90 cards. It's a game that requires tactics with your own deck!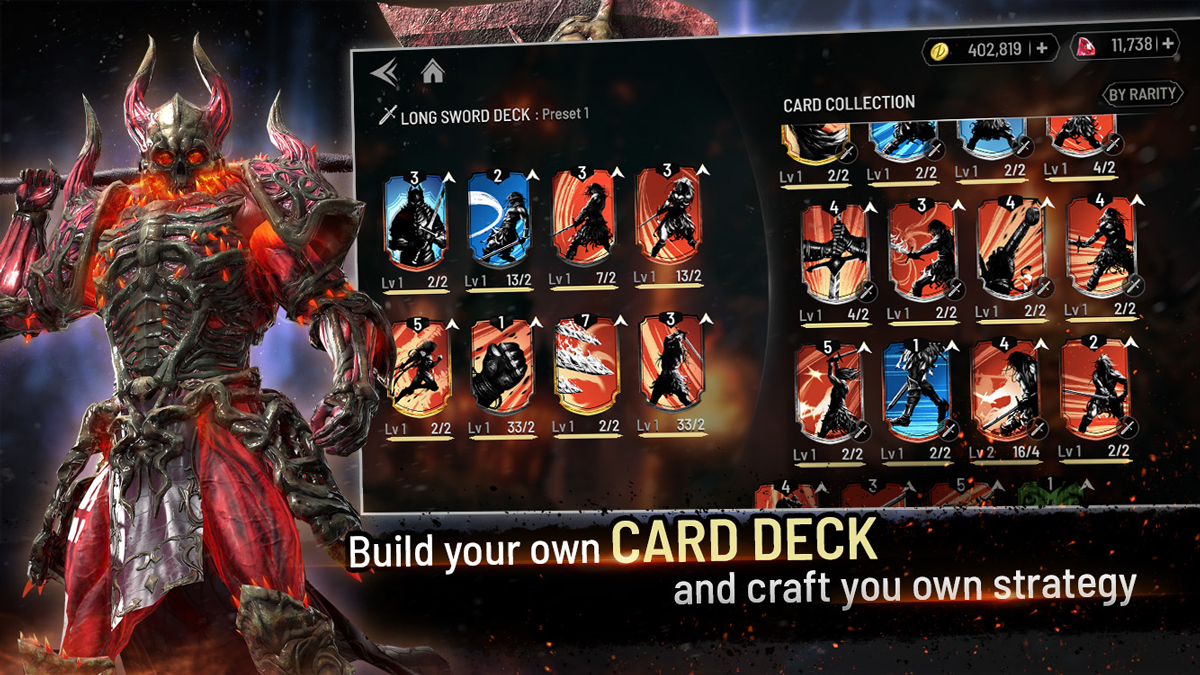 ---
Collect Weapons and Armor sets and various skins to customize
Make your choice between Long Sword, Sword & Shield, or Great Weapon, and equip yourself in the best armor you could find and enhance their powers. Also, whatever you choose, you may customize your appearance with a variety of charming armor and weapon skins that stand out.
In addition, the "Limit Break" feature allows you to use in-game Shards to maximize the equipment stats, with a possibility to obtain a rare special ability "Perk" for your equipment! Collect as much equipment and Shards as possible to become the strongest!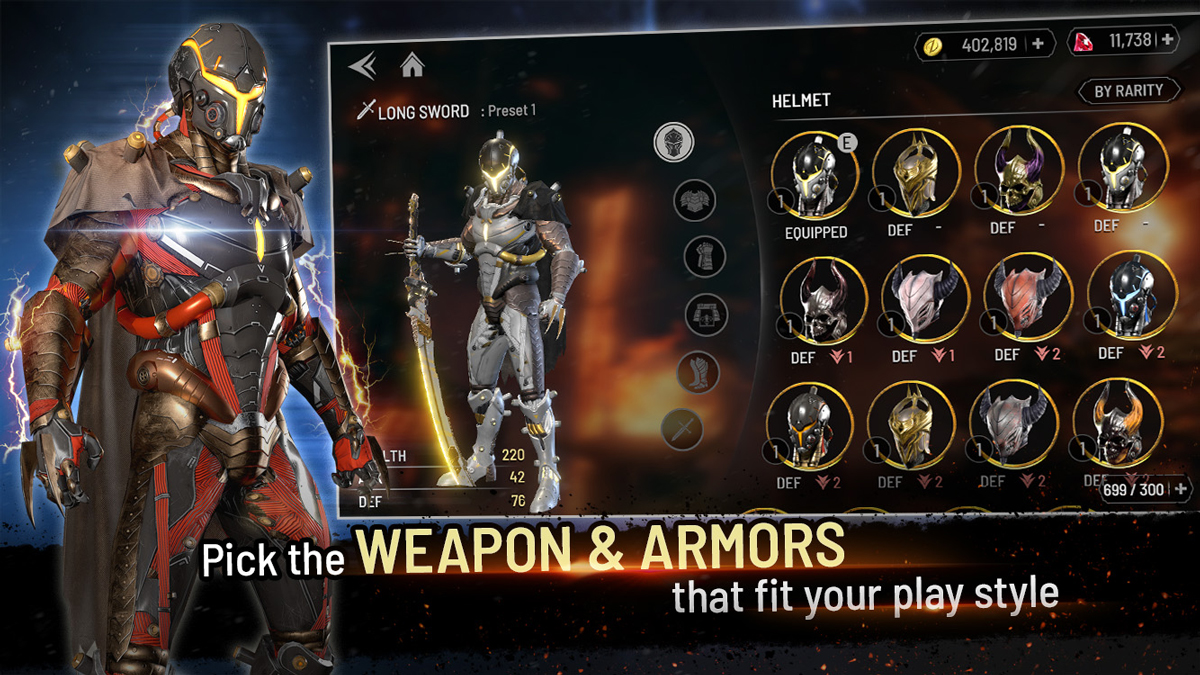 ---
Collaboration with "Cardfight!! Vanguard" starts now!

From March 1st, 2021 to March 21st, a series of special events in collaboration with "Cardfight!! Vanguard" will take place, including a Special Login Campaign, exclusive armor skins and many more!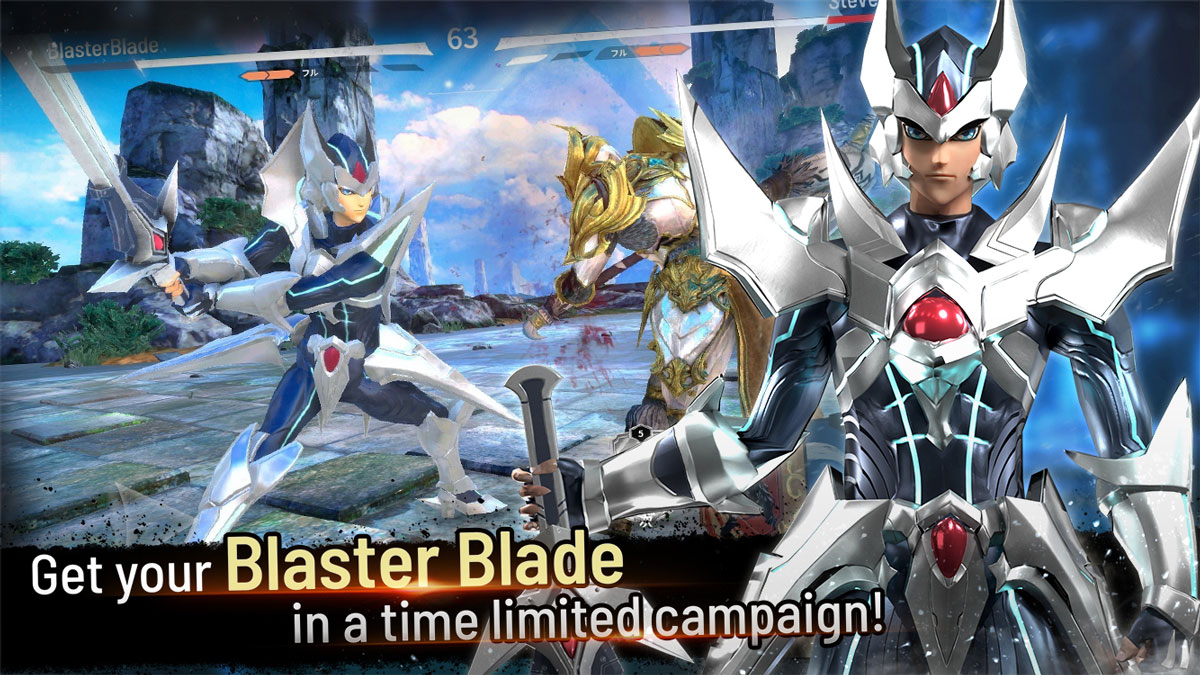 ---
Special Login Campaign celebrating global release & collaboration
To celebrate the global release and the collaboration with "Cardfight!! Vanguard", all players will be able to log in during the event and receive grand rewards for 7 days! Just enter the game on Day 1 and you will get the legendary sword, "Blaster Blade (Long Sword)", from "Cardfight!! Vanguard"!

---
Free Blaster Blade armor skin from Season Pass!
"Season Pass" is a time-limited event where players may complete certain missions or actions to unlock Season Pass levels and obtain rewards. The exclusive armor skin "Blaster Blade" will be rewarded at Silver Tier LV.20, and the in-game wallpaper of "Planet Cray" will also be available at Gold Tier LV.5! Check out now and unlock all level rewards!
---
Female version of Blaster Blade has also arrived!
The iconic unit Blaster Blade from "Cardfight!! Vanguard" has also made its appearance as a female! Do not miss that out as it is only available during the collaboration period!

---
Imagine your battles in "Planet Cray"!
Another surprise is that all players from Valiant's Vale II Rank will be able to enjoy PVP battles in the scene "Planet Cray", a planet that resembles Earth from the story of "Cardfight!! Vanguard"!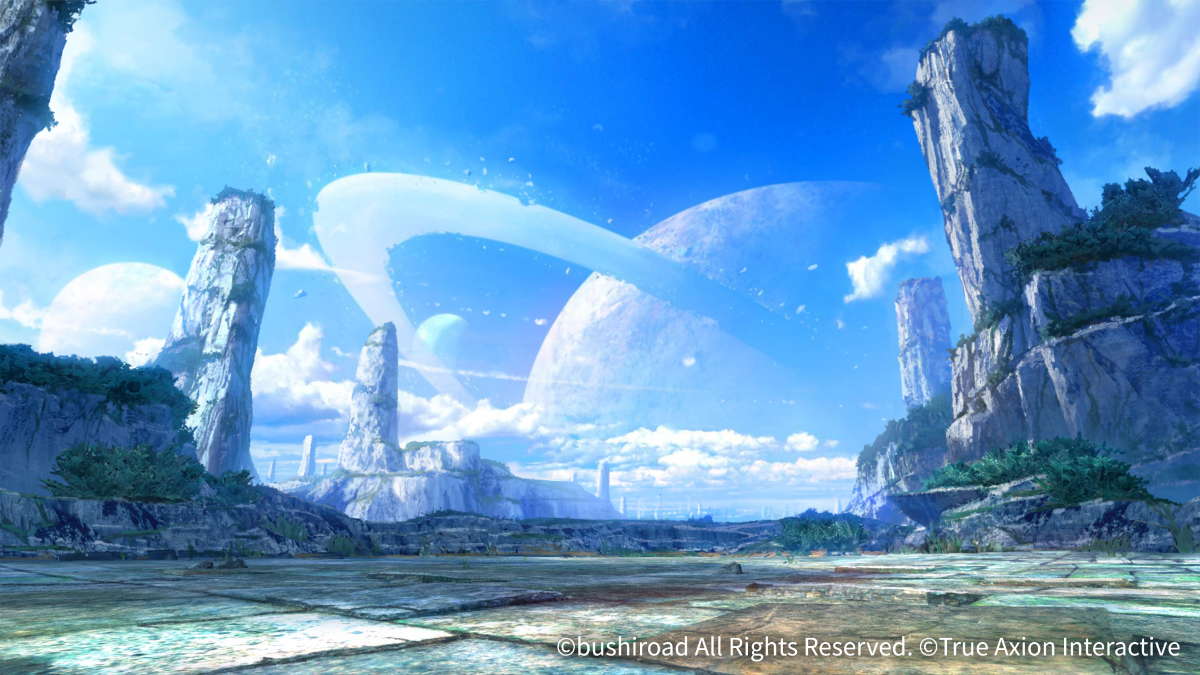 ---
Download INVICTUS: Lost Soul for FREE!
---
Presskit can be found here.