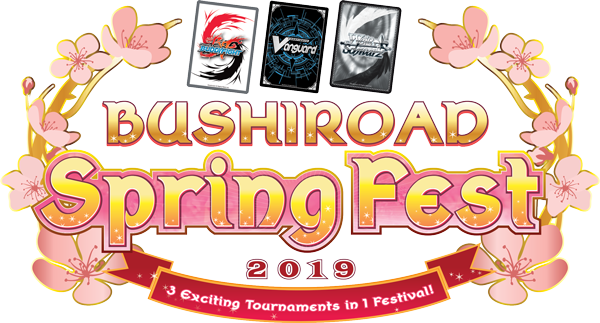 Singapore (August 2, 2019) – The Bushiroad Spring Fest 2019 tournament series, held between March and June 2019, has successfully concluded. A total of 12,214 players across 21 cities around the world attended the tournaments, a substantial 48% increase in attendance from the previous year's tournament.
The Bushiroad Spring Fest is one of two major tournament series held annually, and showcases Bushiroad's popular trading card game titles Cardfight!! Vanguard, Future Card Buddyfight and Weiß Schwarz. Players participate in teams of three and compete against other teams for the title of champion, as well as other prizes.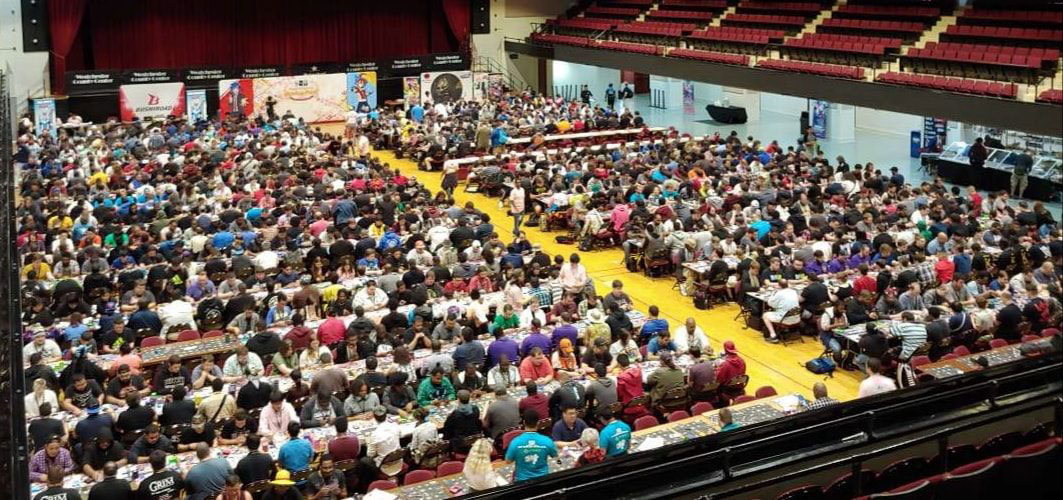 As players are required to form a team to compete, players have to recruit their friends for the tournament. This results in a relaxed tournament atmosphere, where friends can come together to enjoy playing alongside one another.


Attractive participation prizes, such as the specially designed Imaginary Gift markers for Cardfight!! Vanguard as well as tournament-exclusive playmats for all games, were given to the attendees as well.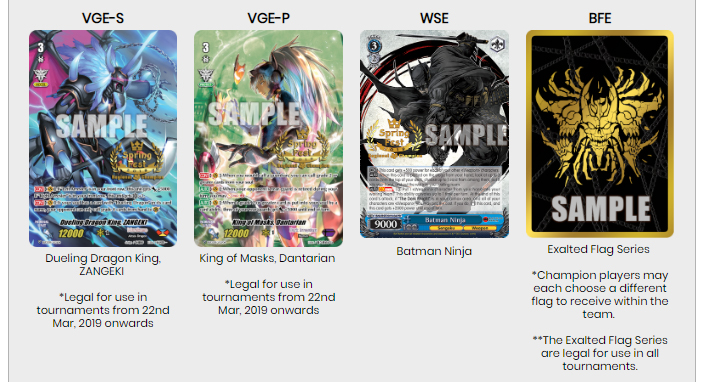 In addition, champion teams received special one-of-a-kind PR cards to commemorate their victory.
The next tournament series for the year, the Bushiroad Championship Series 2019, has already kicked off with the Shop Challenge, which players can participate in to receive round byes in the larger Regional tournaments. The top 3 players of each regional tournament will receive an invitation to compete at the World Finals. To add to the event's prestige, previous Bushiroad Championship Series World Champions will be extended an invite to this event as well.