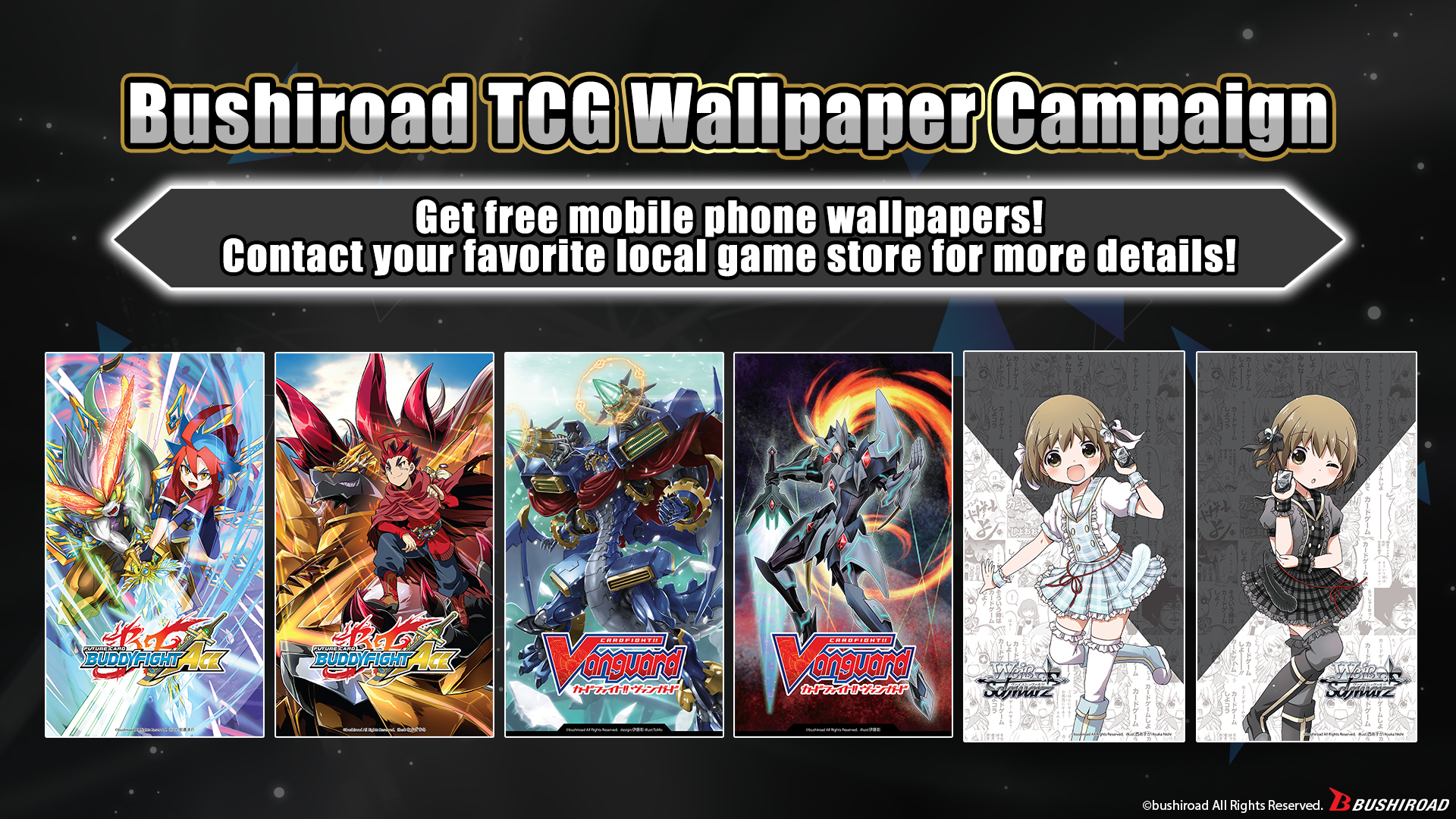 Our official stores are giving out free mobile wallpapers, featuring our 3 TCG brands – Cardfight!!
Vanguard, Future Card BuddyFight and Weiß Schwarz!
Find a local game store near you from the shop listings below!
Shop listing for Cardfight!! Vanguard
Shop listing for Future Card Buddyfight
Shop listing for Weiß Schwarz!