World Finals PR Card
1 participation PR card (out of 2 types) will be distributed randomly to each participant of BCS2019 World Finals.
Champions will receive an additional copy of each type of their respective games.
i.e. 2 cards as the champion prize and 1 participation prize
---
Cardfight!! Vanguard Standard
---
Cardfight!! Vanguard Premium
---
Future Card Buddyfight
---
Weiss Schwarz
World Finals Participation Item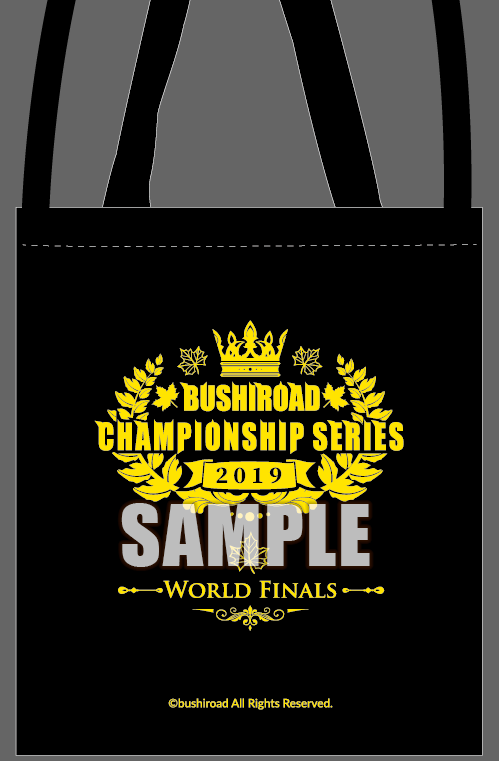 Tote-Bag
*Sleeves for the tournament will be provided as well.
---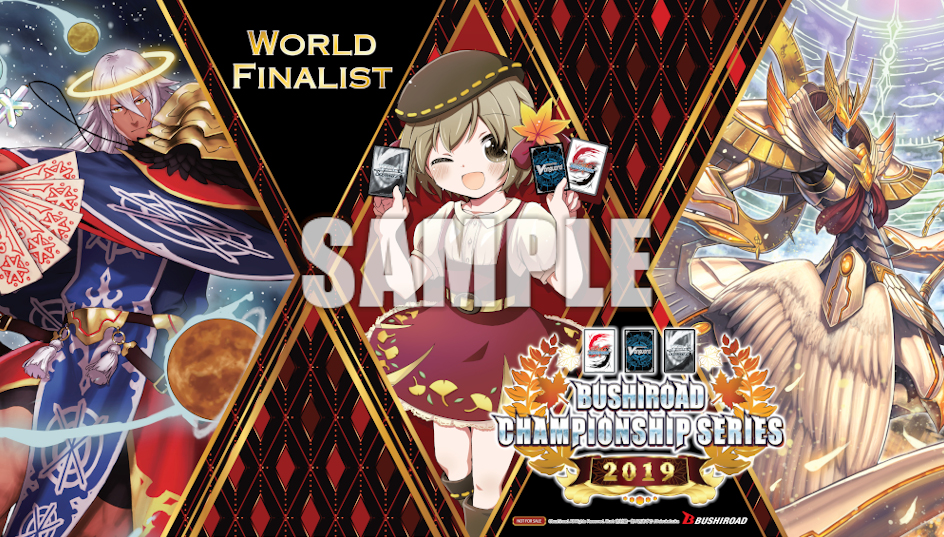 Playmat