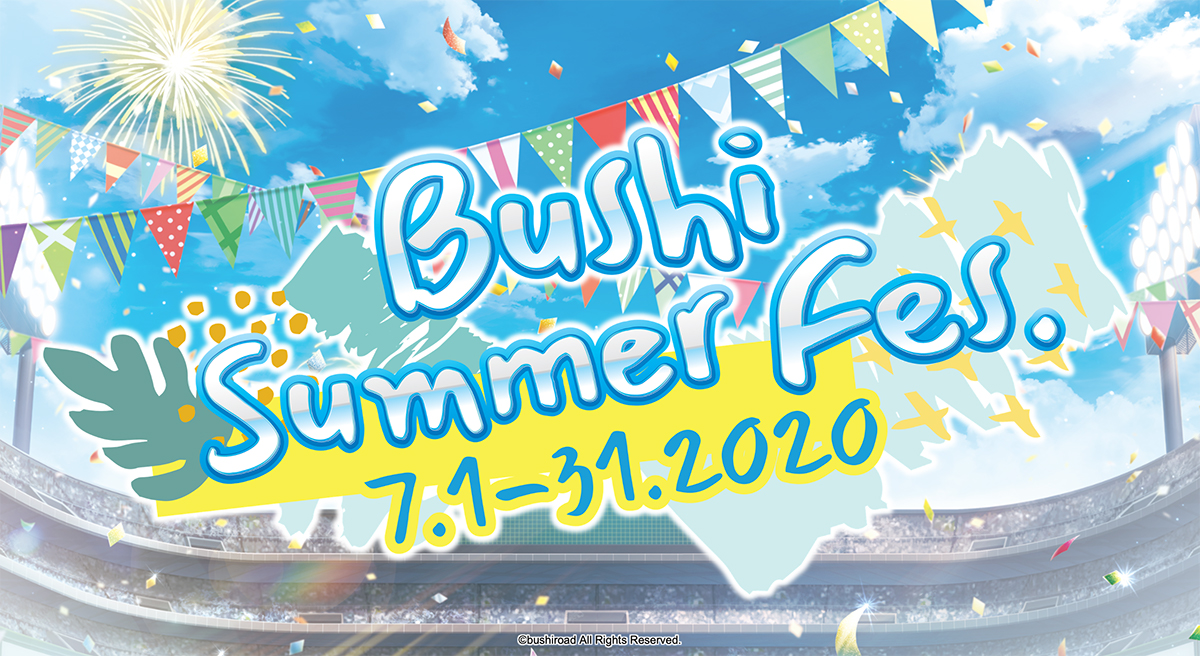 Turn up the heat with Bushi Summer Fes., a month-long online event featuring various Bushiroad contents!!
A variety of activities such as streams with special guests, podcasts, tournaments & more are in store, and you can even win some awesome prizes for participating!!
To celebrate Bushi Summer Fes. we have prepared special mobile wallpapers for this event!
Please download and use it!
Bushiroad Mobile Panel @ ANIME EXPO LITE
Date: July 3rd, 2020
Time: 5:00PM PST
Vanguard ZERO: Special Exhibition Match @ ANIME EXPO LITE
Date: July 3rd, 2020
Time: 4:00PM PST
https://www.twitch.tv/animeexpo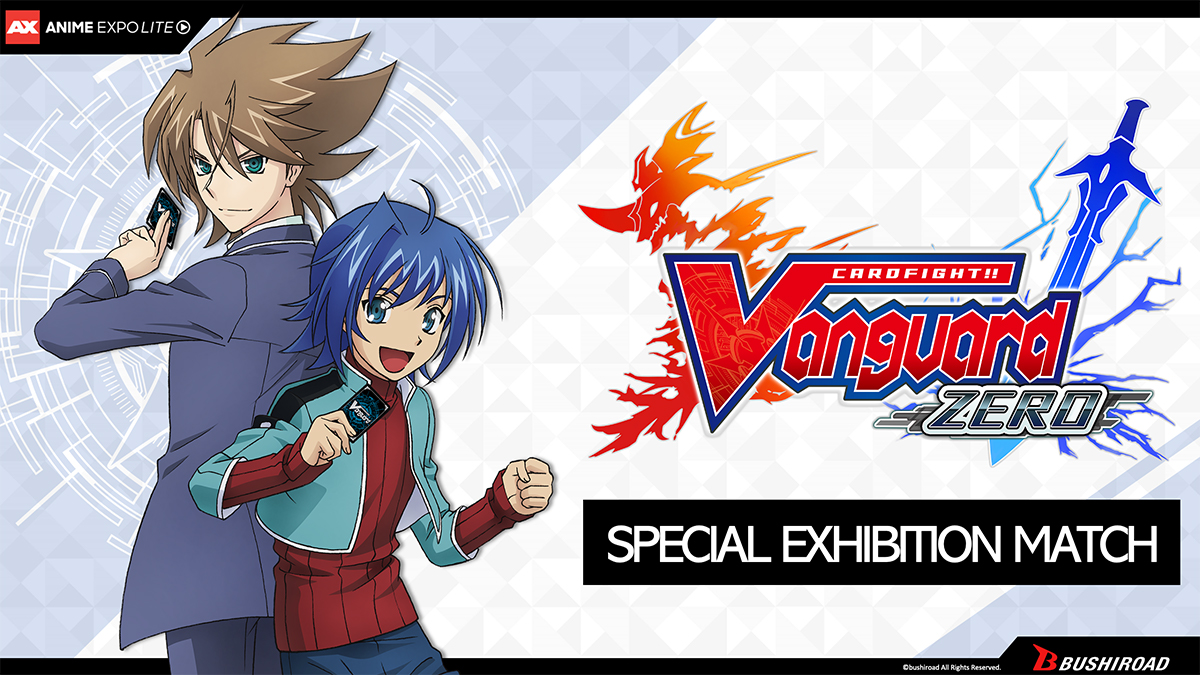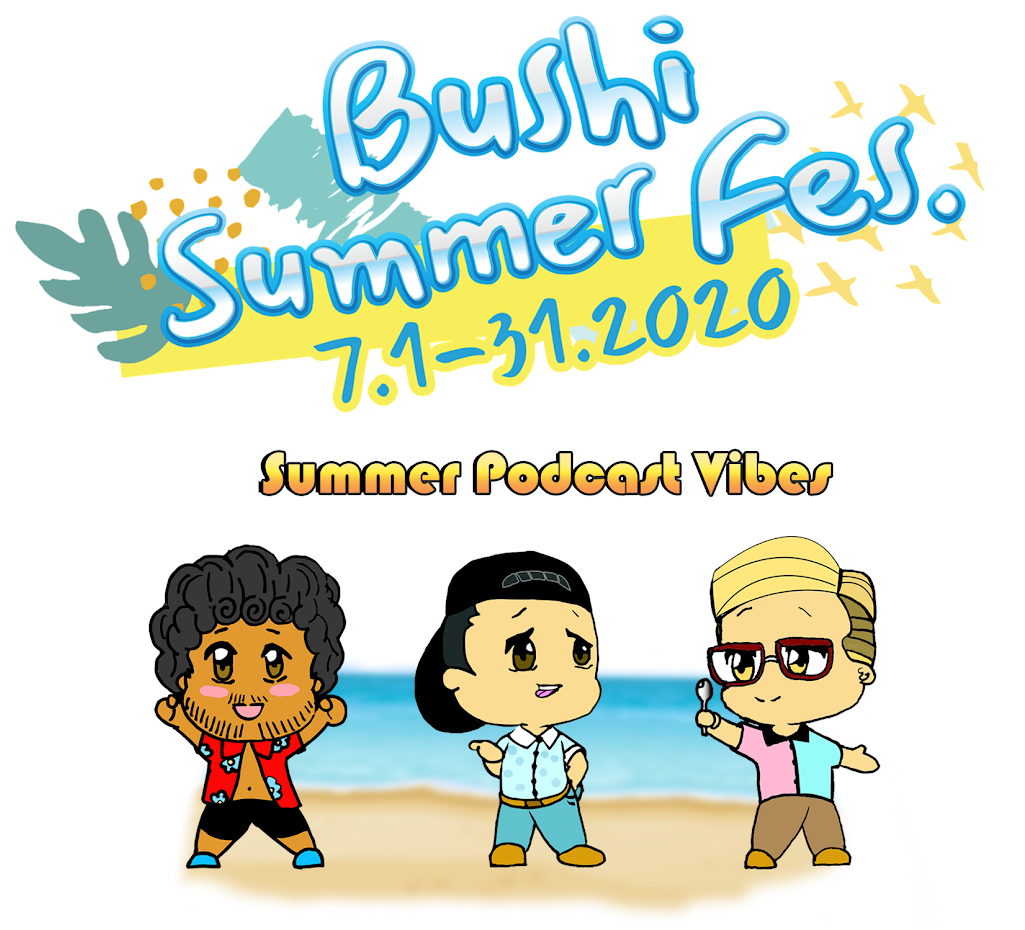 Episode 1: Hit'em With a Spoon!
Join Christian from Bushiroad USA, Matthew and Rudy from Bushiroad International as they talk about the upcoming Summer Fes.
Episode 2: From Fan to Staff
Hear first-hand from Peter about how his love for WS lead him to joining Bushiroad!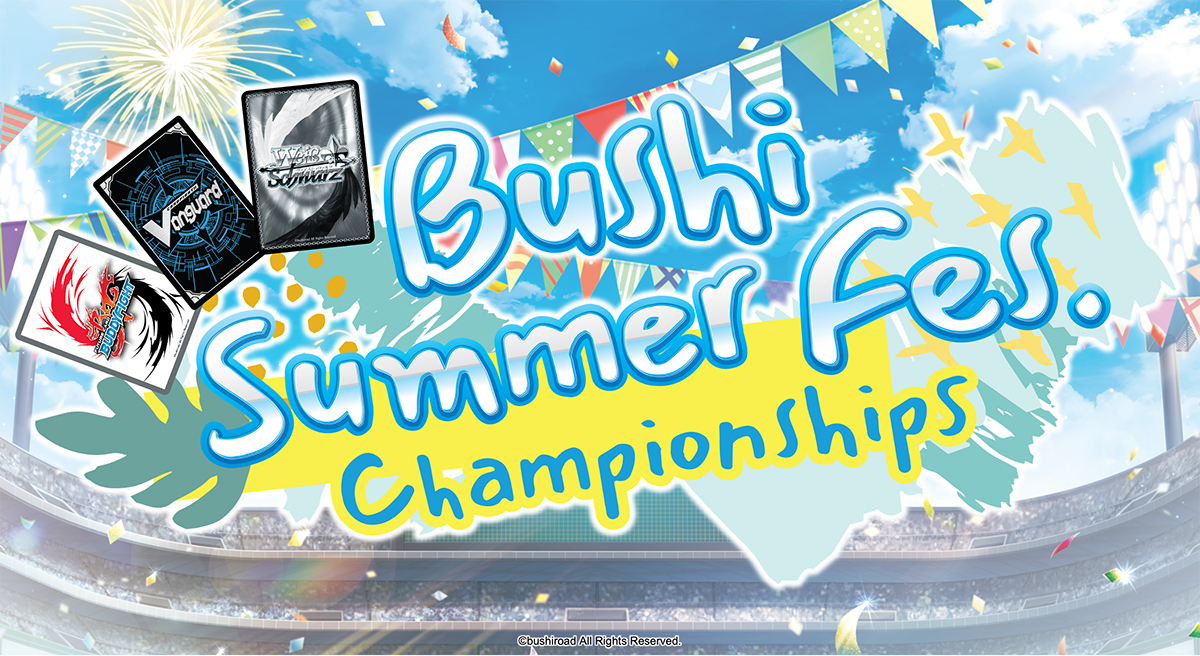 Do you have what it takes to win the Summer Fes. Championships?
A series of tournaments for your favorite games will be held during Summer Fes.!
Winners will receive special prizes, so don't miss out!
32-man Remote Fight Tournament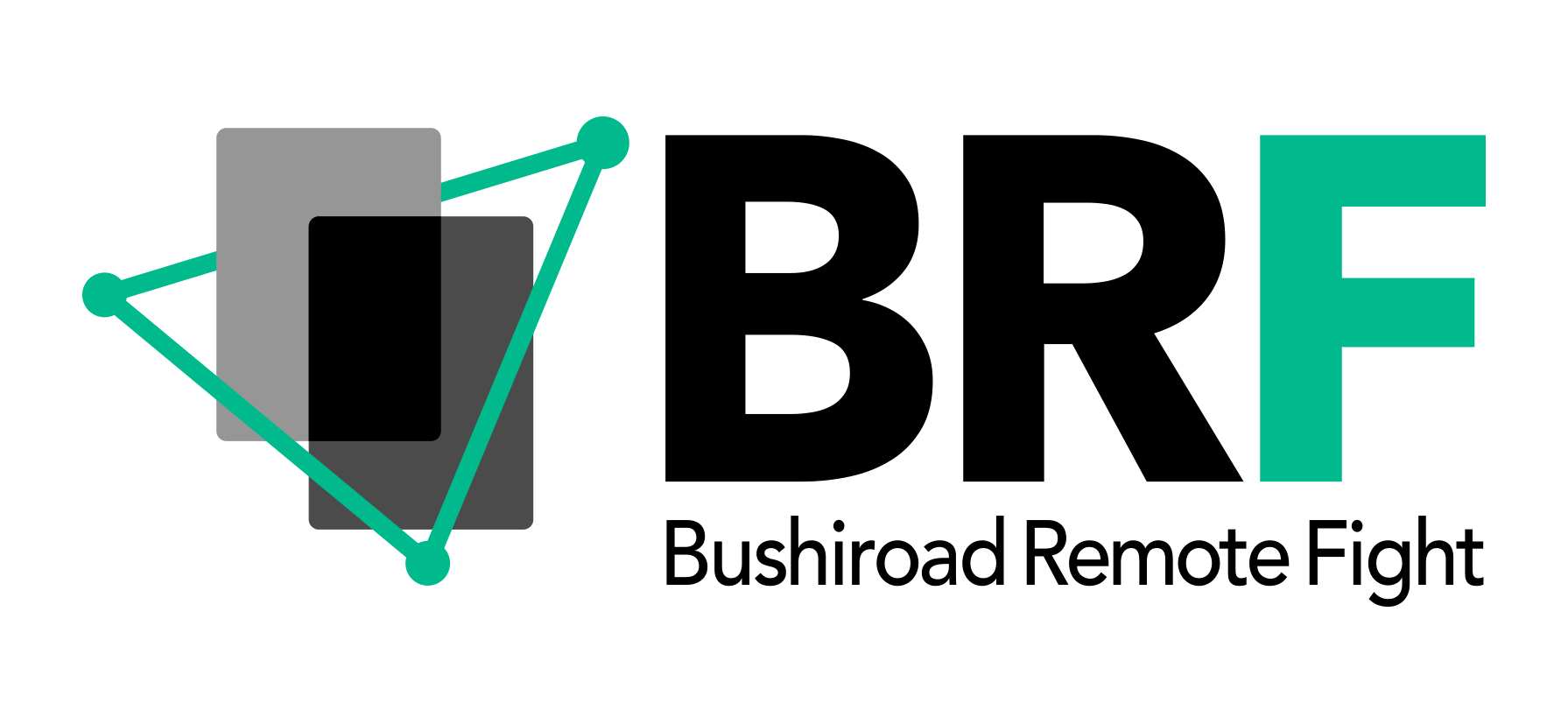 A 32-man pod tournament will happen each week in our own "Bushiroad Remote Fight" Channel on Discord!
Registration:
Keep an eye out on our Official Facebook pages and our Bushiroad Remote Fight servers for the pre-registration links!
Schedule:
July 5th – Weiss Schwarz
Check-in Time: 11:00 AM / Tournament Start: 12:00PM (PST)
July 11th – Cardfight!! Vanguard (Standard)
Check-in Time: 11:00 AM / Tournament Start: 12:00PM (PST)
July 18th – Future Card Buddyfight
Check-in Time: 11:00 AM / Tournament Start: 12:00PM (PST)
July 26th – Cardfight!! Vanguard (Premium)
Check-in Time: 11:00 AM / Tournament Start: 12:00PM (PST)
Format:
Tournament format will be Best of 1, Single Elimination, 30 minute rounds.
Prizing:
The Champion for their respective games will be featured in our August E-Newsletter with their deck recipes!
Content Creator Vanguard ZERO Invitational Tournament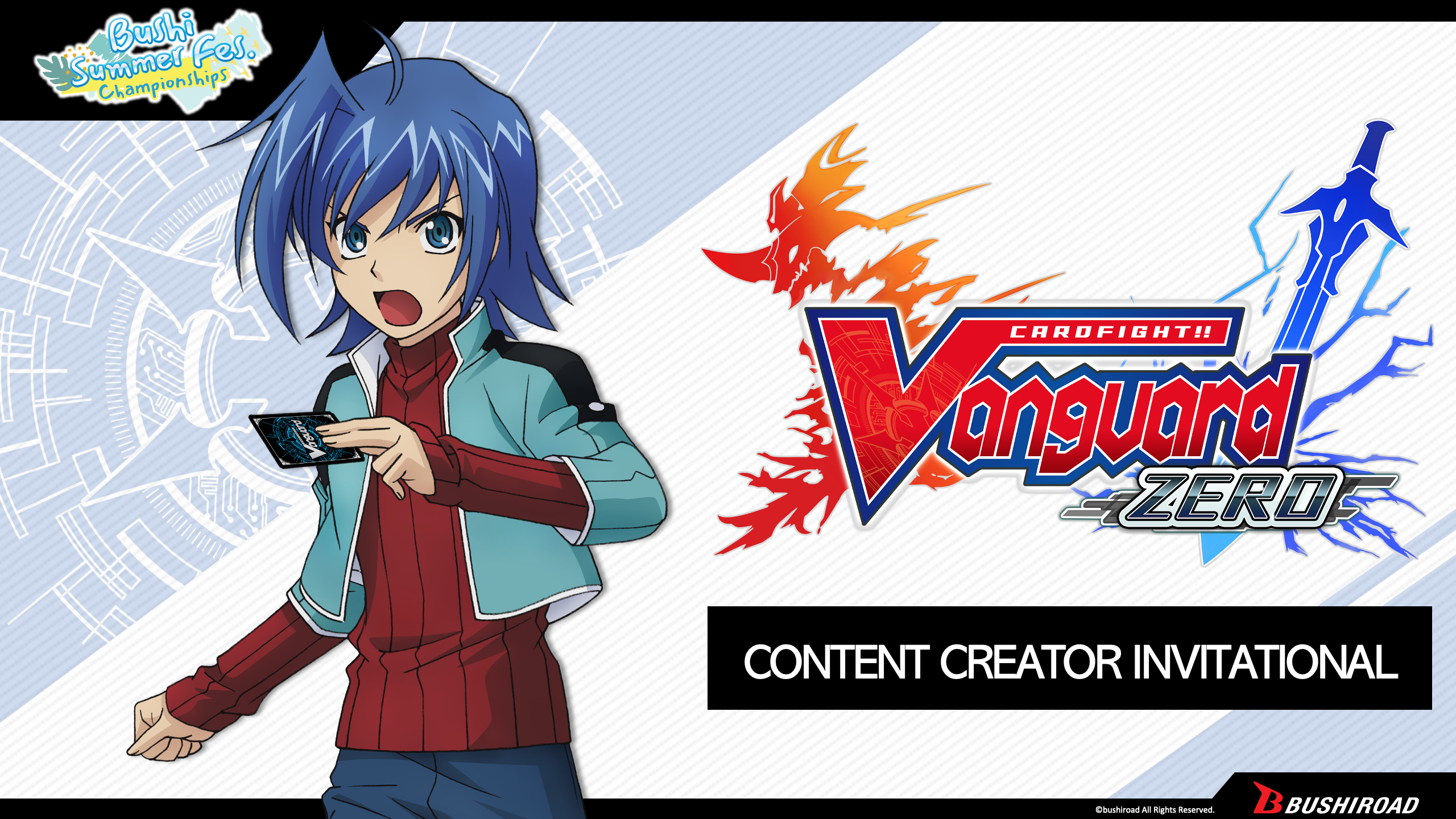 A special invitation only tournament for Vanguard ZERO will be held!
Participants will be 8 well known Content Creators for Cardfight!! Vanguard and will be playing for the Grand Prize of 5,000 Gems for Vanguard ZERO!
Match videos will be posted on our YouTube Channel starting July 6th.
https://www.youtube.com/user/CARDFIGHTVanguard
Schedule:
July 6th @ 3:00PM (PST): Preliminary Rounds
July 7th @ 3:00PM (PST): Semi Finals
July 8th @ 3:00PM (PST): Finals
Content Creator List:
Vanguard ZERO Online Championships presented by Pro-Play Games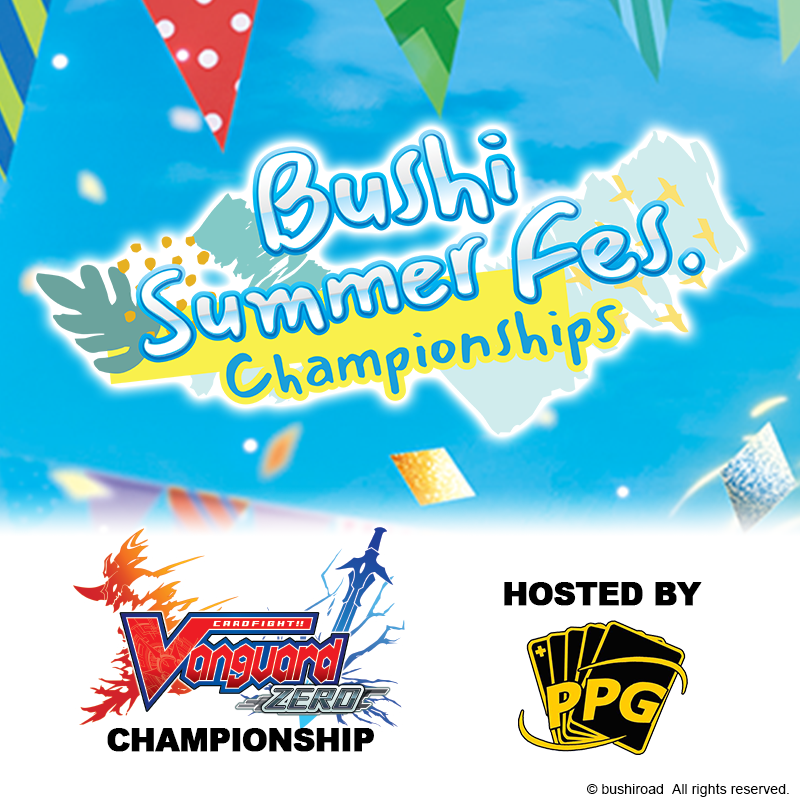 In partnership with Pro-Play Games, a Vanguard ZERO Online Championship will be held!
To Qualify for the Championship Tournament, Fighters must meet one of the requirements:
Place within the Top 12 fighters for the July 1st – July 15th Vanguard ZERO season.
Earn an invitation through Pro-Play Games' various Vanguard ZERO tournaments each week. Please visit their website for more information.
Additionally, 8 special guest fighters will be invited to participate in the tournament as well!
For more information please check out their Facebook page: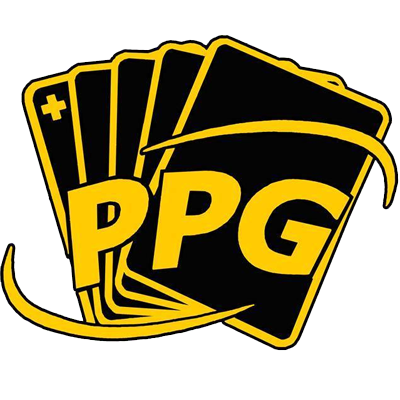 Championship Schedule:
July 25th
Time Schedule: Coming Soon
Prizes:
1st Place: 20,000 gems + 1st Place Title
2nd Place: 10,00 gems + 2nd Place Title
3rd Place: 5,000 gems + 3rd place Title
4th Place: 3,000 gems + 4th Place Title
5 – 8th Place: 2,000 gems
64 Finalists: Original Sleeve
Participation Prize:
Applicable for participants of the Vanguard ZERO Championships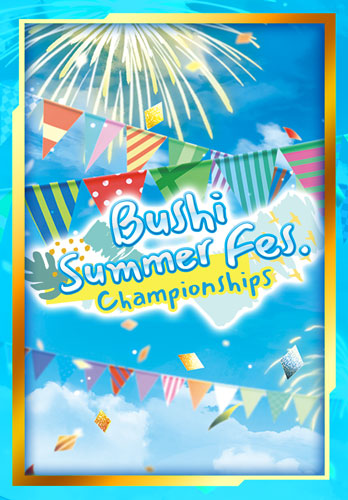 Champion Prizes:
Applicable for players finishing 1st – 4th Place*
*Players will receive a title based on their final standings in the tournament.




Prizes will be distributed by Mid-August.
@fight Free Fight!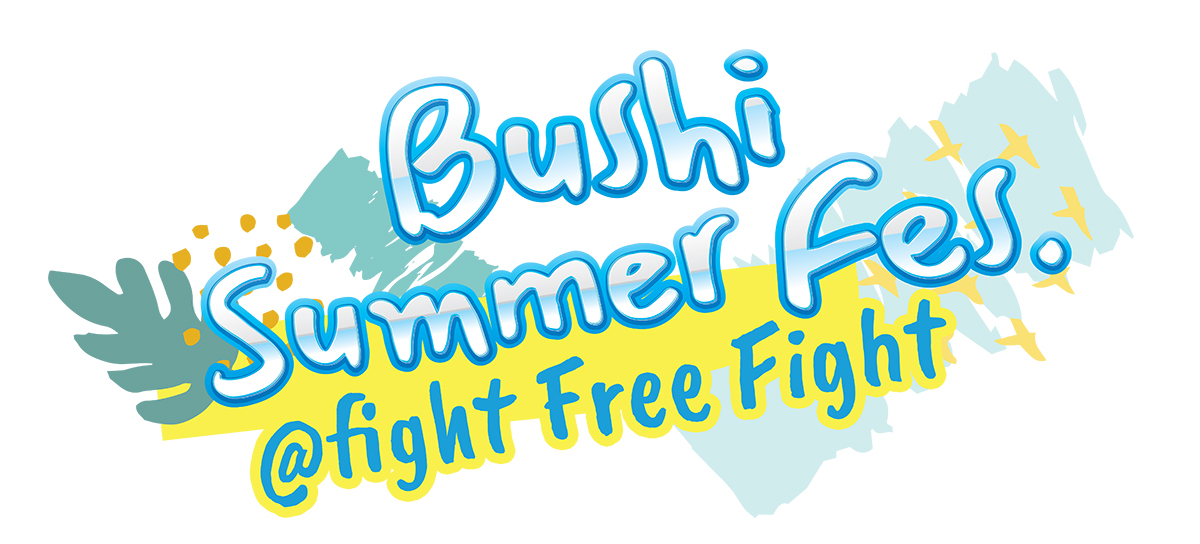 Where:
Bushiroad Remote Fight discord server
Games:
Cardfight!! Vanguard – Standard/Premium, Future Card Buddyfight, Weiss Schwarz
Rules and regulations:
Players must use the @fight function and record their matches via google form with what game they played, their name and ID #, their opponents name and ID #, WIN/LOSS.
Players can qualify for prizes depending on the number of different @fights that are played.
Players must play the full match in order to qualify for prizing and must play different opponents and cannot play the same opponent more than 1 time, multiple @fight matches between the same opponents will not be recorded
@fights will only be recorded during bushi bustle sessions time frames. Submissions earlier or later than the session will be denied.
Those who do not follow Bushiroad Remote Fight guidelines will be disqualified from all events and will be potentially banned from the server or future Bushiroad events.
Bushiroad staff members have the right to deny any participant who is suspected of breaking any Bushiroad regulations.
Participants who have qualified to receive prizing will receive a private message on discord for further information on receiving said prizing.
Level 1 Prize
VG-S/P(10 Different Players): Clan lanyard
BF(10 Different Players): Life Counter past tournament circuit
WS(8 Different Players): Randomized 1 pack of Official Weiss schwarz sleeves
Level 2 Prize
VG-S/P(30 Different Players): 5 booster packs
BF(25 Different Players): 5 booster packs
WS(20 Different Players): 5 booster packs
Q&A
If I reach the minimum for the level 1 prize, do I have to start all over to obtain the level 2 prize?


NO; you will not have to start over, the accumulated matches are counted towards each level of prizing, but you must reach the set amount to qualify for each.

Can I use Japanese cards/proxies/or substitutes within the free fight matches?


NO; you may only use English edition official bushiroad cards and may not substitute or proxy any cards within matches.
You may use Japanese cards if the set has already been released officially in English.
Weiss Schwarz: If your opponent agrees you may use Japanese cards as long as your deck follows the Japan ban list.
VG – Standard & Premium: you may proxy or substitute quick shields or plant tokens.

If I match up with someone without using the @fight function (fight bot) for matching will my match count?


NO; your match will not count; you must use the @fight function to match up with different players in order to qualify for prizing.

How do I report my match?


There will be a google form pinned in each talk/chat room. At the end of every match you will need to fill out the form and submit in order for your match to be valid.

Can I switch decks between each match up?


YES; you may use as many different types of decks as you wish.

Do I have to win all my matches in order to qualify for the prizes?


NO; you do not have to win, but each match must be a different person in order to qualify and you may not play against the same person more than once.

Do tournament matches count as matches towards qualifying?


YES; but only if you were matched up with the fight bot, used @fight, and report on the google form.
Bushi Summer Fes.: My TCG Collection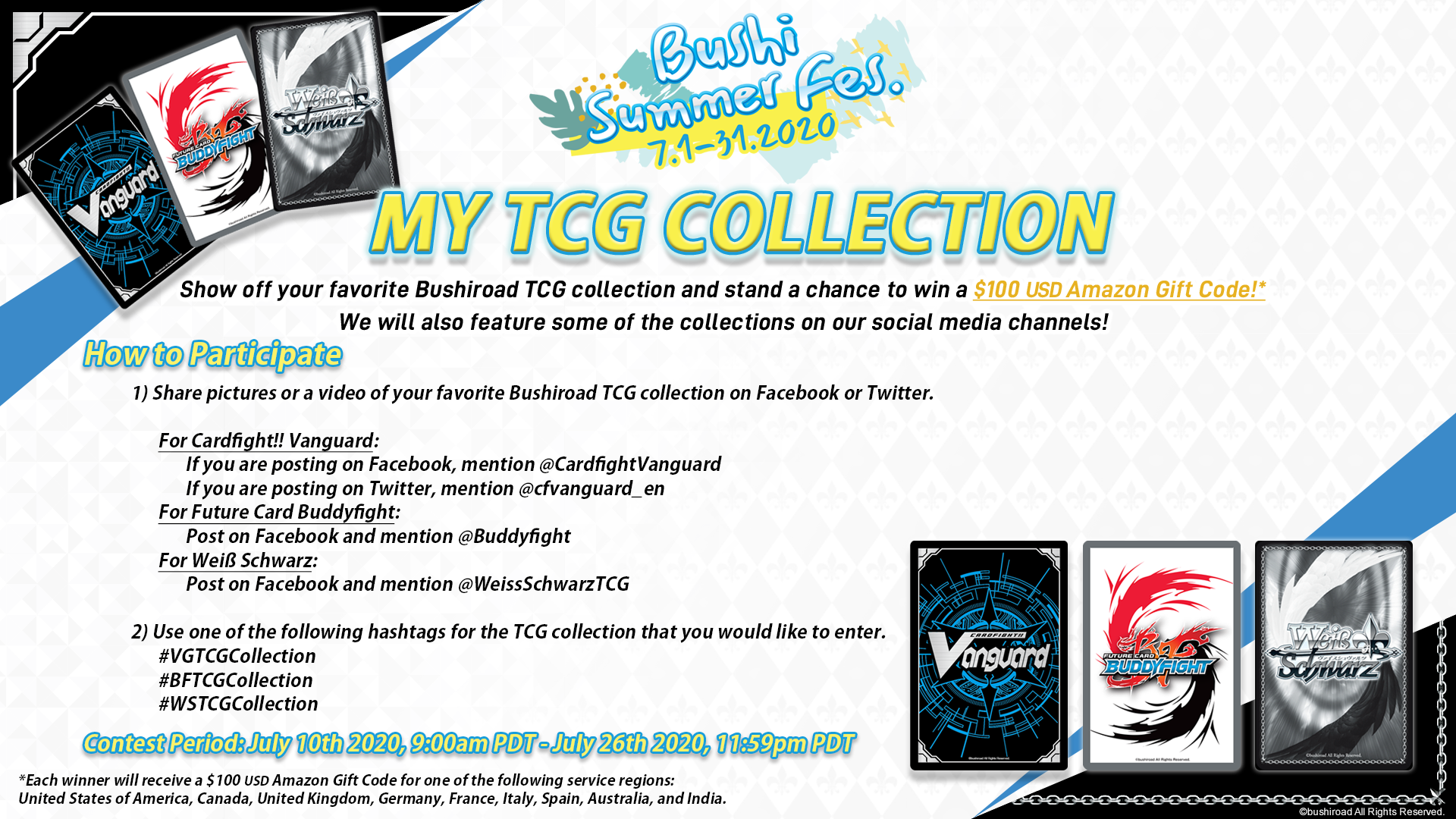 Terms & Conditions:
Entries will be accepted starting from July 10th 2020 at 9:00am PDT and ending on July 26th 2020, 11:59pm PDT.
Closing date for entry will be July 26th 2020, 11:59pm PDT, after which no further entries will be accepted.
Participants must be 18 years old or older.
Qualified post must be related to the respective contents.
Participant's posts may be exhibited on any of the Bushiroad official social media channels.
Participant's account must not be on private setting in order to participate in this event.
One person may have multiple posts, however each post must be completely different and having multiple posts does not increase the chance of winning.
One winner will be chosen randomly from each IP, and a total of three winners will be chosen.
Winners will be notified through direct messaging from Bushiroad Global Instagram account or BanG Dream! Girls Band Party! Global Instagram account.
Each winner will receive a $100 USD amazon gift code with the following service regions: United States of America, Canada, United Kingdom, Germany, France, Italy, Spain, Australia and India.
The event is open to everyone, except for the employees of Bushiroad, their close relatives and anyone otherwise connected to the company.
No purchase is required to participate in the event.
Entry in the event will be deemed as an acceptance of its terms and conditions.
Entry must meet all requirements as specified, to be eligible. Entries that are incomplete or do not adhere to the rules or specifications will not be accepted.
Bushiroad USA Inc. reserves the right to substitute the items with another of equivalent value without prior notice.
Bushiroad USA Inc. reserves the right in its sole discretion, to cancel, amend, suspend or modify the event, and its terms and conditions without prior notice.
Bushiroad USA Inc.'s decision in all matters related to the event will be final and no correspondence will be entered into.
By submitting the entry, the participant agrees to the use of his/her account name, image, as well as their entries in any publicity material, without any further compensation, notice, review, or consent. Information submitted with an entry is subject to the Privacy Policy stated on Bushiroad's website. For more details on our Privacy Policy, please follow this link: https://en.bushiroad.com/privacy/
By participating in the event, the participant agrees to release and hold Bushiroad, its subsidiaries, affiliates, partners, directors and employees from any liability, illness, injury, death, loss, litigation, claim or damage that may occur directly or indirectly, whether caused by negligence or not, from: (i) his/her participation in this contest and/or his/her acceptance, possession, use or misuse of the prize or any portion thereof; (ii) technical issues of any kind, including but not limited to the malfunction of any computer, cable, network, hardware or software, or mechanical equipment; (iii) the unavailability or inaccessibility of any transmissions, telephone or Internet service; (iv) unauthorized human intervention in any part of the entry or the contest process; (v) electronic or human error in the processing of entries or the administration of the contest.
This event is not sponsored, endorsed or administered by, or associated with Twitter or Facebook.
Bushi Summer Fes.: #dtiys Campaign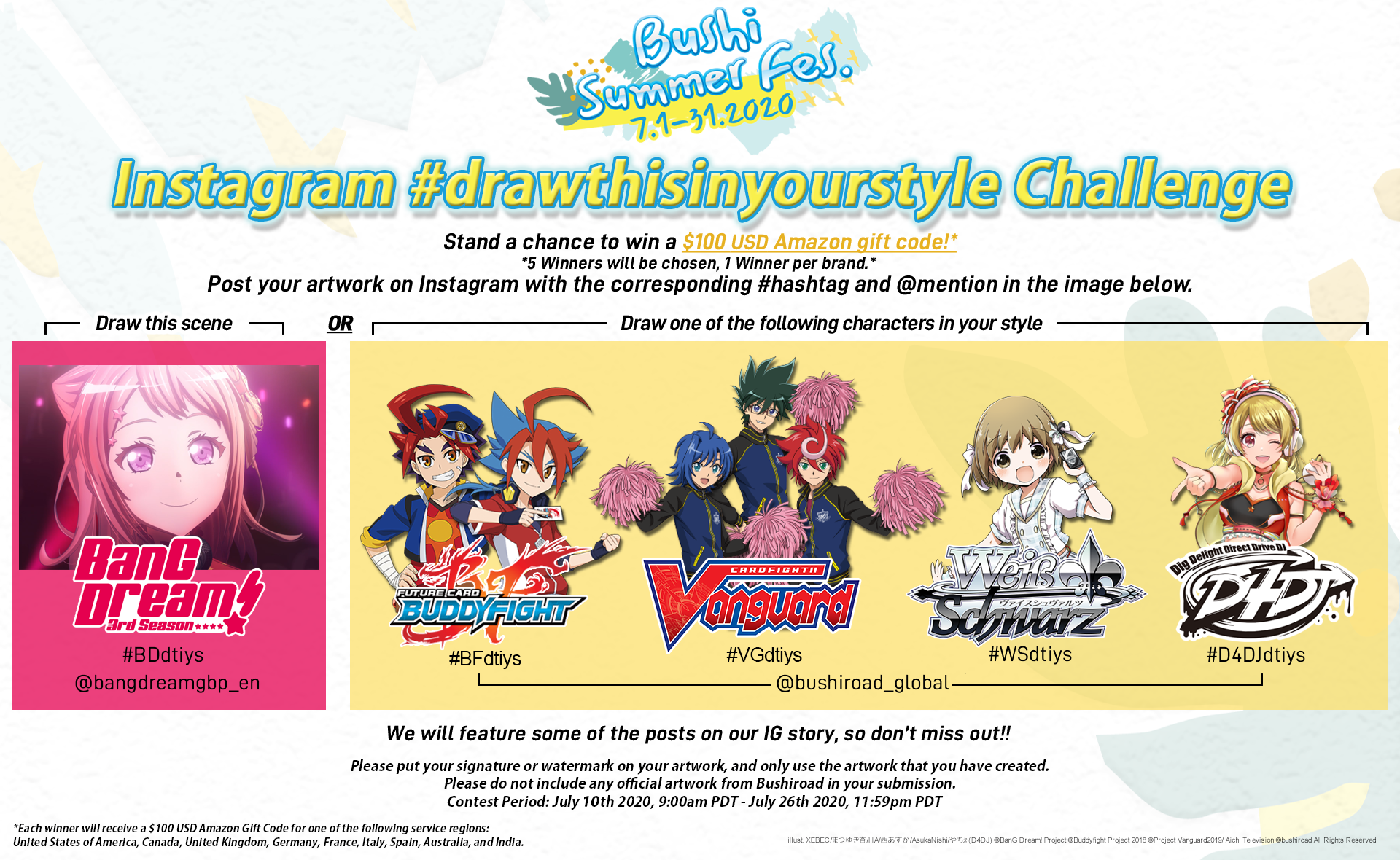 Terms & Conditions:
Entries will be accepted starting from July 10th 2020 at 9:00am PDT and ending on July 26th 2020, 11:59 pm PDT.
Closing date for entry will be July 26th 2020, 11:59pm PDT, after which no further entries will be accepted.
Participants must be 18 years old or older.
Qualified post must be related to the respective contents.
Participant's posts may be exhibited on any of the Bushiroad official social media channels.
Participant's account must not be on private setting in order to participate in this event.
One person may have multiple posts, however each post must be completely different and having multiple posts does not increase the chance of winning.
One winner will be chosen randomly from each IP, and a total of five winners will be chosen.
Winners will be notified through direct messaging from Bushiroad Global Instagram account or BanG Dream! Girls Band Party! Global Instagram account.
Each winner will receive a $100 USD amazon gift code with the following service regions: United States of America, Canada, United Kingdom, Germany, France, Italy, Spain, Australia and India.
The event is open to everyone,, except for the employees of Bushiroad, their close relatives and anyone otherwise connected to the company.
No purchase is required to participate in the event.
Entry in the event will be deemed as an acceptance of its terms and conditions.
Entry must meet all requirements as specified, to be eligible. Entries that are incomplete or do not adhere to the rules or specifications will not be accepted.
Bushiroad USA Inc. reserves the right to substitute the items with another of equivalent value without prior notice.
Bushiroad USA Inc. reserves the right in its sole discretion, to cancel, amend, suspend or modify the event, and its terms and conditions without prior notice.
Bushiroad USA Inc.'s decision in all matters related to the event will be final and no correspondence will be entered into.
By submitting the entry, the participant agrees to the use of his/her account name, image, as well as their entries in any publicity material, without any further compensation, notice, review, or consent. Information submitted with an entry is subject to the Privacy Policy stated on Bushiroad's website. For more details on our Privacy Policy, please follow this link: https://en.bushiroad.com/privacy/
By participating in the event, the participant agrees to release and hold Bushiroad, its subsidiaries, affiliates, partners, directors and employees from any liability, illness, injury, death, loss, litigation, claim or damage that may occur directly or indirectly, whether caused by negligence or not, from: (i) his/her participation in this contest and/or his/her acceptance, possession, use or misuse of the prize or any portion thereof; (ii) technical issues of any kind, including but not limited to the malfunction of any computer, cable, network, hardware or software, or mechanical equipment; (iii) the unavailability or inaccessibility of any transmissions, telephone or Internet service; (iv) unauthorized human intervention in any part of the entry or the contest process; (v) electronic or human error in the processing of entries or the administration of the contest.
This event is not sponsored, endorsed or administered by, or associated with Instagram.
Summer Fes. Scavenger Hunt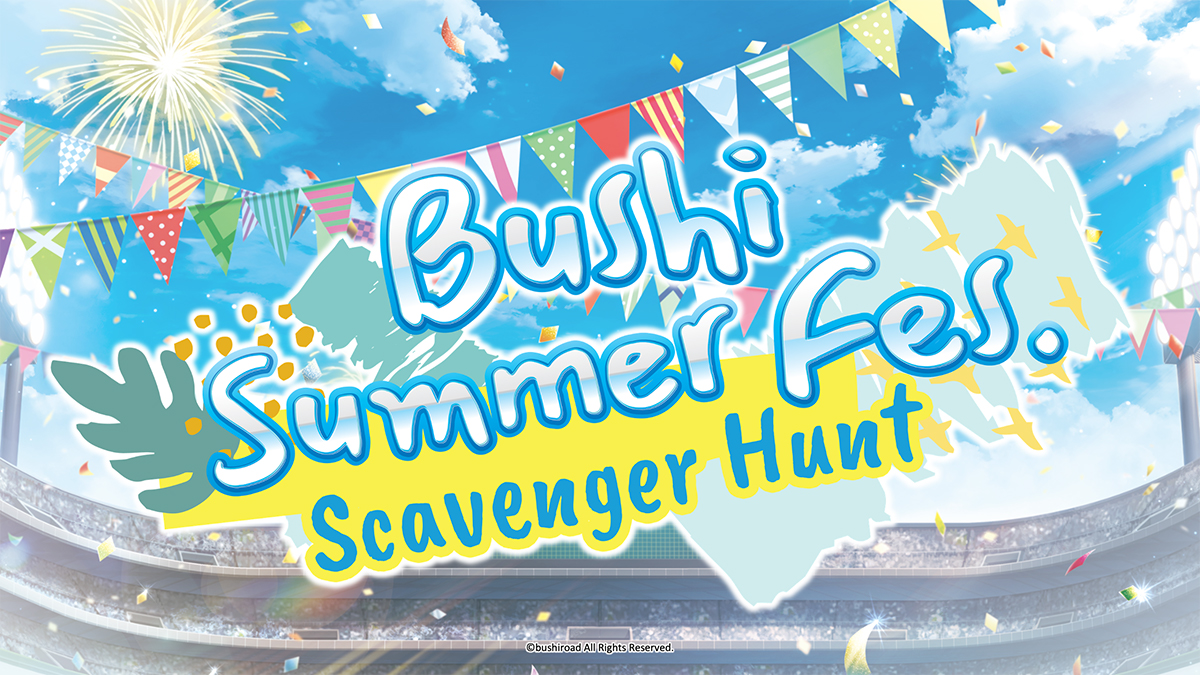 Search amongst Bushiroad's famous characters and websites in a virtual scavenger hunt to become the Ultimate Bushiroad Fan!
Scavenger Hunt Details:
3 different scavenger hunts across 3 days in July!
There'll be 10 questions and 24 hours to complete the hunt!
Scavenger Hunt #1: July 11th @ 8:00am PST to July 12th @ 8:00am PST
Scavenger Hunt #2: July 17th @ 5:00pm PST to July 18th @ 5:00pm PST
Scavenger Hunt #3: July 24th @ 11:00pm PST to July 25th @ 11:00pm PST
How to Participate:
To participate please click on the answer forms below for the correct weekend.
It will be only available for 24 hours once the hunt begins. So be sure to finish it on time!
Scavenger Hunt #1 Answer form
Scavenger Hunt #2 Answer form
Scavenger Hunt #3 Answer form
When you click on the answer form, the questions are only labeled by a number.
To answer correctly on the answer form, you will need to hunt for the questions on specific websites!
Make sure the question # corresponds to the answer # on the form to answer correctly.
The questions will be scattered across various Bushiroad's websites!
The questions can be hidden anywhere from the about page, to learning how to play, products pages, new pages or more!
Look out for this logo to find the question on the websites!

Once you click on the logo, it will show the question # and the question. Please match the question # up with the answer form to answer correctly!
Once you're done scavenging through the websites for the questions and answers, don't forget to submit the form! Have fun and enjoy the scavenger hunt!!! Good luck hunting!!!
Where will you be searching?:
Scavenger Hunt Prizes:
Grand Prize: $100 Amazon Gift Card (1 Winner Per Week)


Be the first one to locate each question, then answer all of them correctly to become the Ultimate Bushiroad Fan!

Runner-up Prize: $15 Google Play or Apple Store Card (3 Winners Per Week)


Be the second, third, or fourth fan to finish the scavenger hunt!

Raffle Prize: $100 Amazon Gift Card (1 Winner)


Complete all 3 Treasure Hunts to enter the raffle!

Winners may choose an Amazon gift code for one of the following services: Amazon.com, Amazon.ca, Amazon.fr, Amazon.de, Amazon.in, Amazon.it, Amazon.co.uk, Amazon.es, or Amazon.com.au