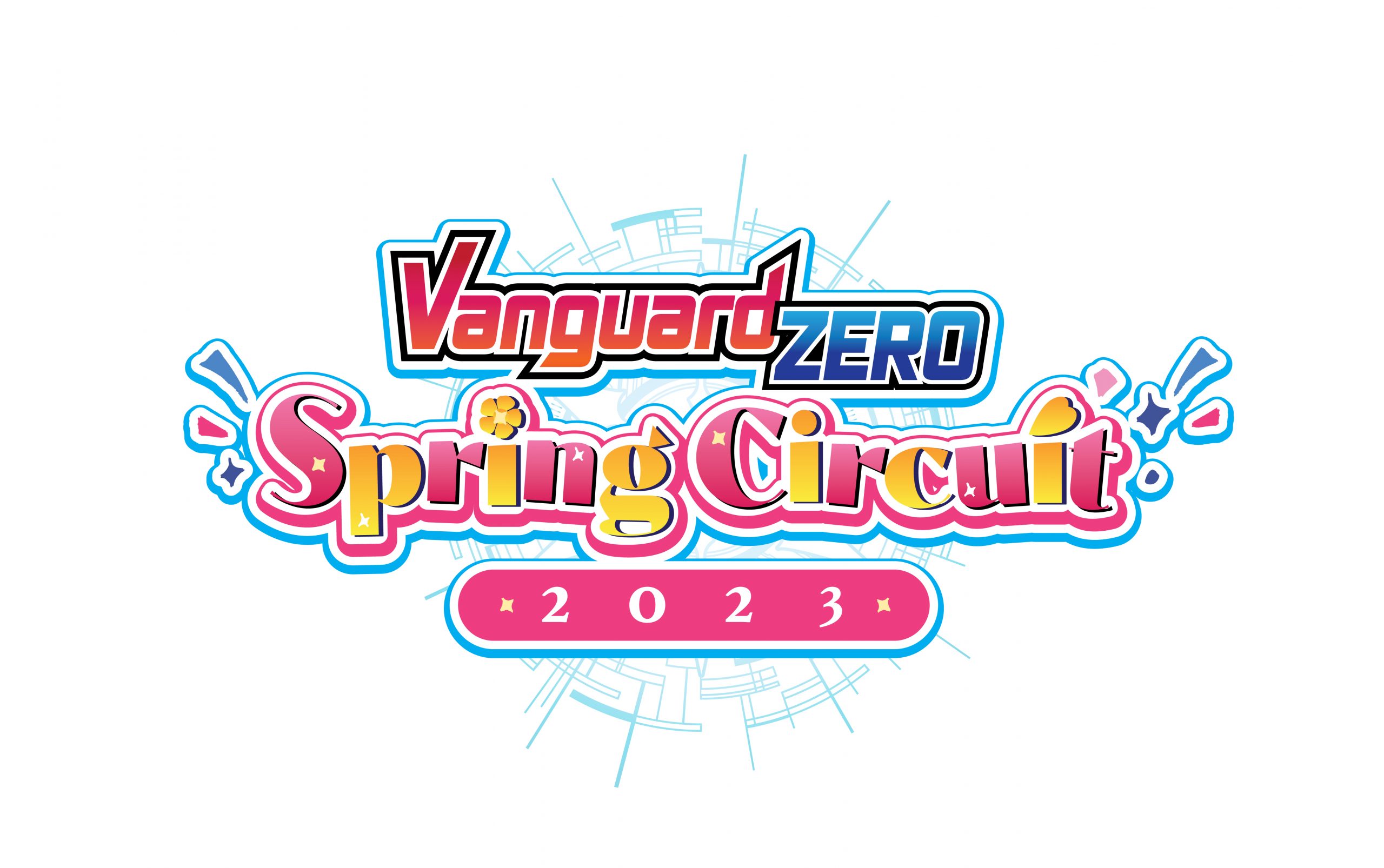 About Vanguard ZERO Spring Circuit
VG ZERO Spring Circuit will be a new Bushiroad-sanctioned tournament, similar to Vanguard ZERO Summer Circuit that was held last year. This is a special tournament event where players can participate for a chance to win exclusive PR items and many in-game rewards!
This circuit will take place from February 2023 – May 2023.
The VG ZERO Spring Circuit encompasses of the following:
● 4 Rank Fight
● 2 Open Qualifier
● 1 Circuit Finals
Overall Tournament Structure
This circuit will adopt an

individual tournament format

.
Top 45 from each Rank Season for the duration of February 2023 and March 2023 will be qualified and invited to the Circuit Finals.
Players who have already qualified through the previous rank seasons will have their invite passed down to the next eligible candidate.
There will be 2 Open Qualifiers, both will be held in April 2023.
The Top 38 from each Open Qualifier will be invited to participate in the Circuit Finals in May 2023.
Open Qualifiers is open to all participants. Invites will be passed down for players who have already qualified for the current Circuit Finals.
Pre-registration is required for Open Qualifiers and Circuit Finals and will be opened 10 days before the actual event and will close on the last wednesday before the event.
Check-in is compulsory and will commence one hour before the start of each tournament (Open Qualifiers and Circuit Finals).
Players should refrain from changing their in-game Username once they have qualified for the Circuit.
Tournament Format
Open Qualifiers: Best of 1, Swiss (Numbers of Swiss rounds depending on number of players who participate)
Circuit Finals Day 1: Best of 3, Conquest format (Day 1 will conclude till Cut Top 8 players)
(Players will bring 3 decks, the opponent gets to choose one of the decks to be banned for that round. Once a player has won with a deck, the player will have to switch to their other available deck. First to win 2 games will win that round.)
Top 8 players from Circuit Finals Day 1 will play again on Circuit Finals Day 2