CAREER OPPORTUNITIES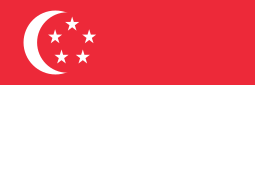 Bushiroad International Pte. Ltd. (Singapore)
HR/Admin Senior Executive

Job Scope:

Formulation of HR Policies and Strategies that include

Hiring – Prepare, manage and advertise job postings that will entice job applicants as well as actively looking out for talent
Career development – Develops, plans, and/or manages employee-relations activities and programs including but not limited to employee development and career planning, employee counselling, policy interpretation and compliance, new employee orientation, and employee recognition programs

Drafting and updating forms, SOPs, policies and other HR related documents
Communicating and explaining the company's HR policies to the employees
Provide proactive employee relation skills to employees at various levels of the organization, including but not limited to acting as a trusted HR advisor to managers in order to build and maintain high performing teams
Facilitates effective and positive resolution of employee issues, displaying a genuine interest and respect for people and their concerns
Arrange for necessary work permits and visas for any foreign employees/candidates
Administers performance review program
Admin tasks such as handling employee's leave applications, MCs etc.
Planning HR/Admin functions and budget

Benefits:

Fun environment that is gaming oriented
Convenient office location
Young and energetic office
Casual dress code (t-shirt and jeans)
Variable bonus

Qualifications:

Diploma or higher in Human Resource Management or equivalent
2-3 years' experience in Human Resource
Proactive approach in helping regardless of department
Strong organizational skills with excellent attention to details
Positive attitude
Able to work independently and multi-task
Proficient in MS Office

Advantages:

Able to speak, read and write Japanese fluently
Has experience working in the games and/or animation industry

Please send a copy of your latest resume to bi_hr_application_corporate@bushiroad.com.
Only shortlisted candidates will be notified.