CAREER OPPORTUNITIES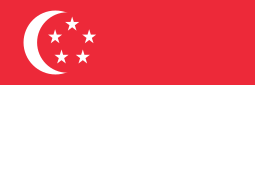 Bushiroad International Pte. Ltd. (Singapore)
Marketing Executive (Trading Card Games)

Job Description:

Managing and updating official social media and website
Copywriting for social media, website, articles, monthly newsletter (B2C & B2B)
Brainstorming and proposing new promotional plans to boost brand image and awareness
Preparing press releases
Managing community outreach (speaking to community leaders, YouTuber collaborations)
Managing digital promotion (Google Ads, Facebook Ads)
Tailor promotional plans to fit each product release
Data analysis (social media, surveys, ads)

Job Requirements:

Candidate must possess at least Diploma/Advanced/Higher/Graduate Diploma, Bachelor's Degree/Post Graduate Diploma/Professional Degree in Marketing/ Communications
At least 2-3 years of relevant work experience
Strong understanding of social media/digital marketing platforms
Excellent communication skills in English and Japanese, both written and oral, in order to liaise with Japanese speaking associates
Willingness to learn the trading card games in order to boost promotion of the brand and product
Have working knowledge in games, anime, and popular or internet culture
Strong team player with excellent interpersonal and communication skills
Excellent at schedule management and multi-tasking
Open to work on some weekends/public holidays for Company events
Open to travel overseas for business trips when required

Please send a copy of your latest resume, as well as past sample(s) of your work (e.g. social media posts / press releases) to bi_hr_application_marketing@bushiroad.com.
Kindly note that only shortlisted candidates will be notified.