CharaExpo USA Returns For 2019 Bigger Than Ever!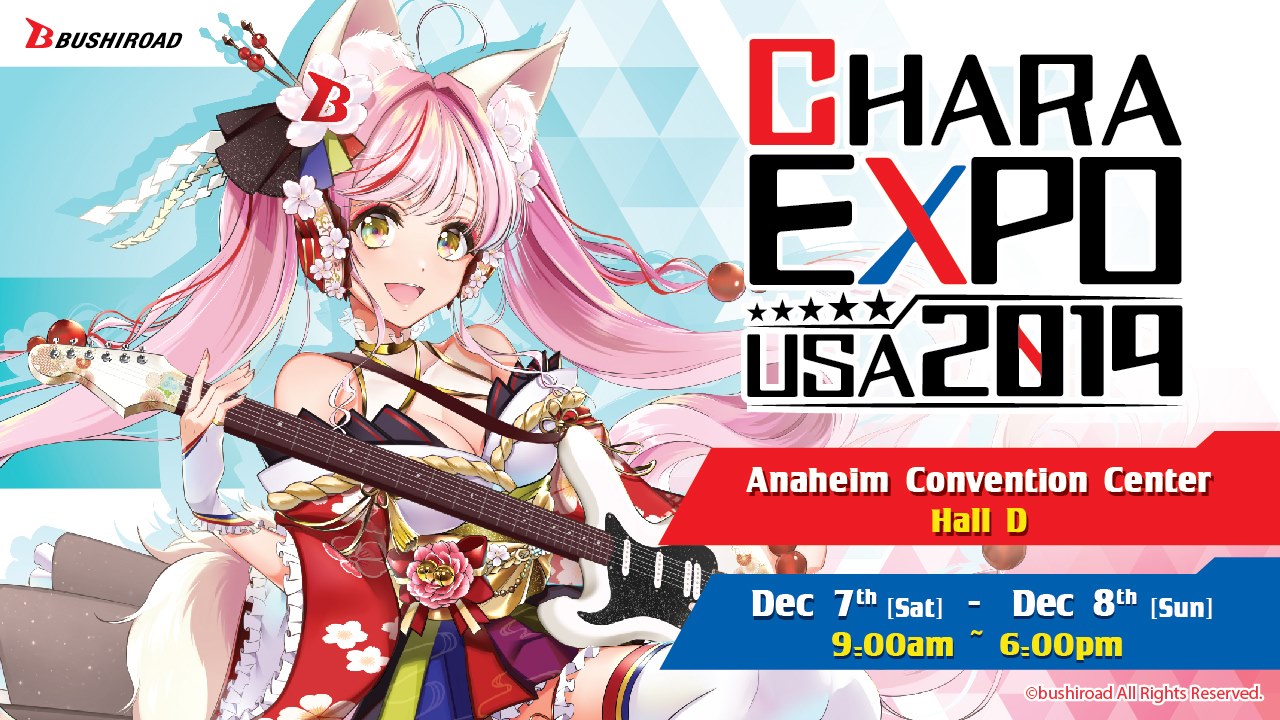 Los Angeles (May 16, 2019) – Bushiroad has just announced CharaExpo USA 2019 will return for its second year in Anaheim Convention Center, on December 7-8, 2019. CharaExpo USA 2019 will feature 1.5 times the floor space of the previous year, with many exciting contents planned for the two-day extravaganza. Headlining the first set of guest announcements are two bands from BanG Dream!, "Roselia" & "RAISE A SUILEN".
CharaExpo USA is a Japanese anime and games convention organized by Bushiroad, and held its inaugural event in the same venue the previous year in November 2018. CharaExpo USA 2018 featured 4 Trading Card Game tournaments, signing sessions with over 30 voice actors and pro-wrestler guests, BanG Dream! live concerts, talk stages for Cardfight!! Vanguard & Revue Starlight, as well as pro-wrestling matches by New Japan Pro-Wrestling. The two-day event drew a total of 7,531 visitors and ended with a blast with live performances free for all attendees to watch.
CharaExpo USA 2018 Report: https://en.bushiroad.com/wp/wp-content/uploads/18-1118-Inaugural-CharaExpo-USA-2018-A-Success.pdf
Guest Appearances
Many special guests will appear at CharaExpo USA 2019!
For the first set of scheduled guest announcements, we are featuring two bands from the media mix project, BanG Dream!.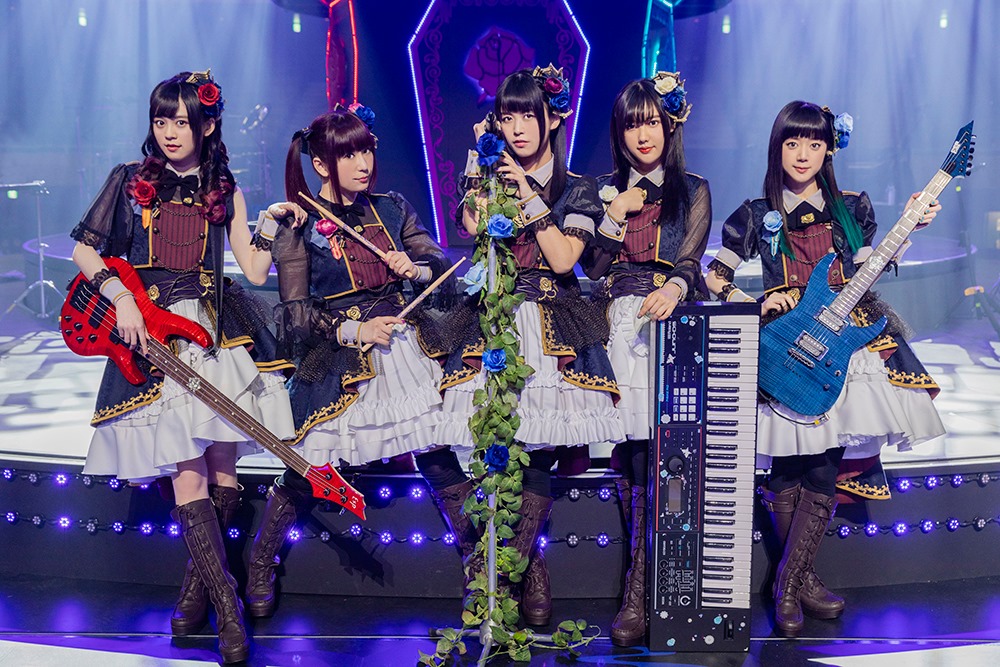 Roselia
Aina Aiba (as Yukina Minato)
Haruka Kudo (as Sayo Hikawa)
Yuki Nakashima (as Lisa Imai)
Megu Sakuragawa (as Ako Udagawa)
Kanon Shizaki (as Rinko Shirokane)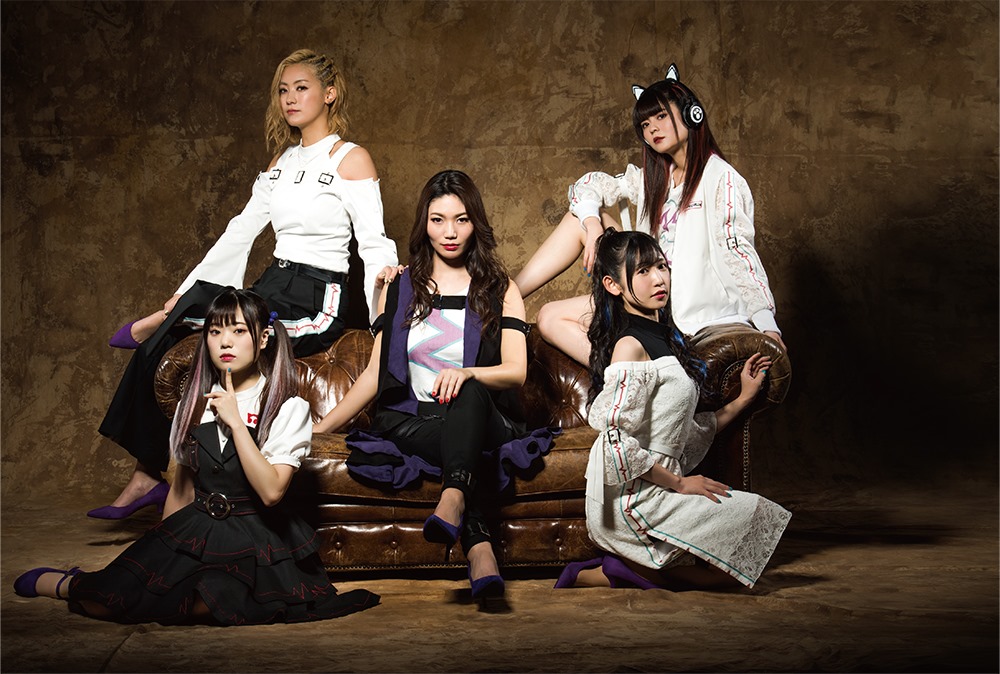 RAISE A SUILEN
Raychell (as LAYER)
Riko Kohara (as LOCK)
Natsume (as MASKING)
Reo Kurachi (as PAREO)
Risa Tsumugi (as CHU²)
Trading Card Game Tournaments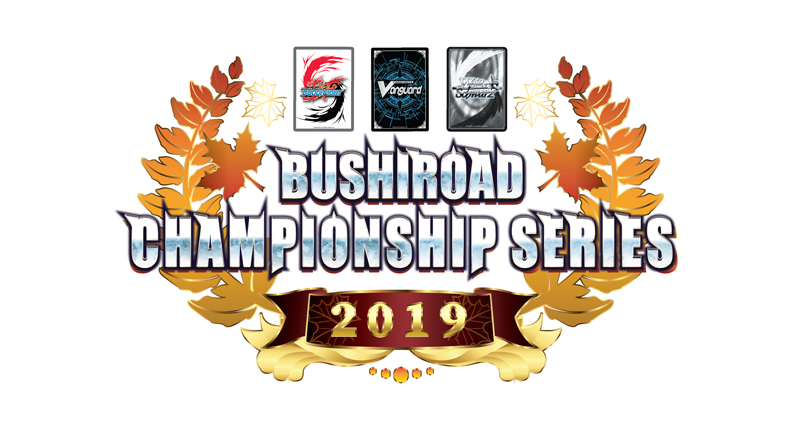 Card game players will also be able to look forward to the Bushiroad Championship Series 2019 tournament at the event. Regional Championships will be held for Cardfight!! Vanguard, Future Card Buddyfight, and Weiss Schwarz.
BCS2019 Official Site: https://en.bushiroad.com/events/bcs2019/
New Japan Pro-Wrestling
New Japan Pro-Wrestling will be holding the "Lion's Break" Project for the second consecutive year at CharaExpo USA 2019 across the two days.
Three LA Dojo Young Lions will be in the lineup.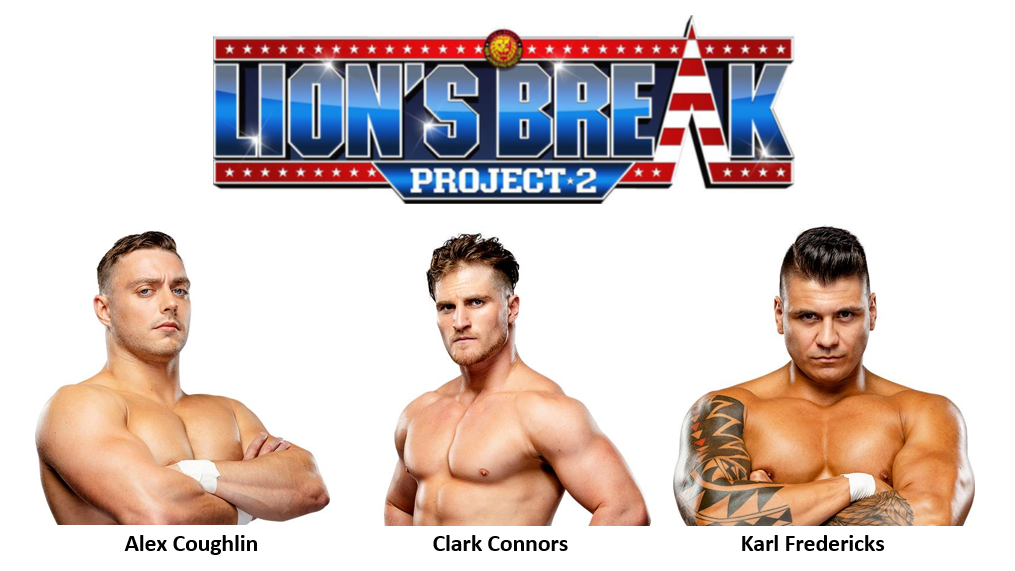 Event Details
[Event Name]
CharaExpo USA 2019
[Organizer]
Bushiroad Inc.
Bushiroad International Pte. Ltd.
Bushiroad USA Inc.
[Date]
December 7-8, 2019
[Venue]
California Anaheim Convention Center, Hall D
800 W Katella Ave, Anaheim, CA, USA 92802
[Pre-sale Tickets]
One-Day: $17 | Two-Day: $30
[On-site Tickets]
One-Day: $20
[Ticket Sales]
Online: Begins May 16 on https://www.eventbrite.com/e/charaexpo-usa-2019-tickets-61886810115
Anime Expo 2019 Bushiroad Booth: July 4-7
Select Bushiroad TCG Shops: Begins July 13