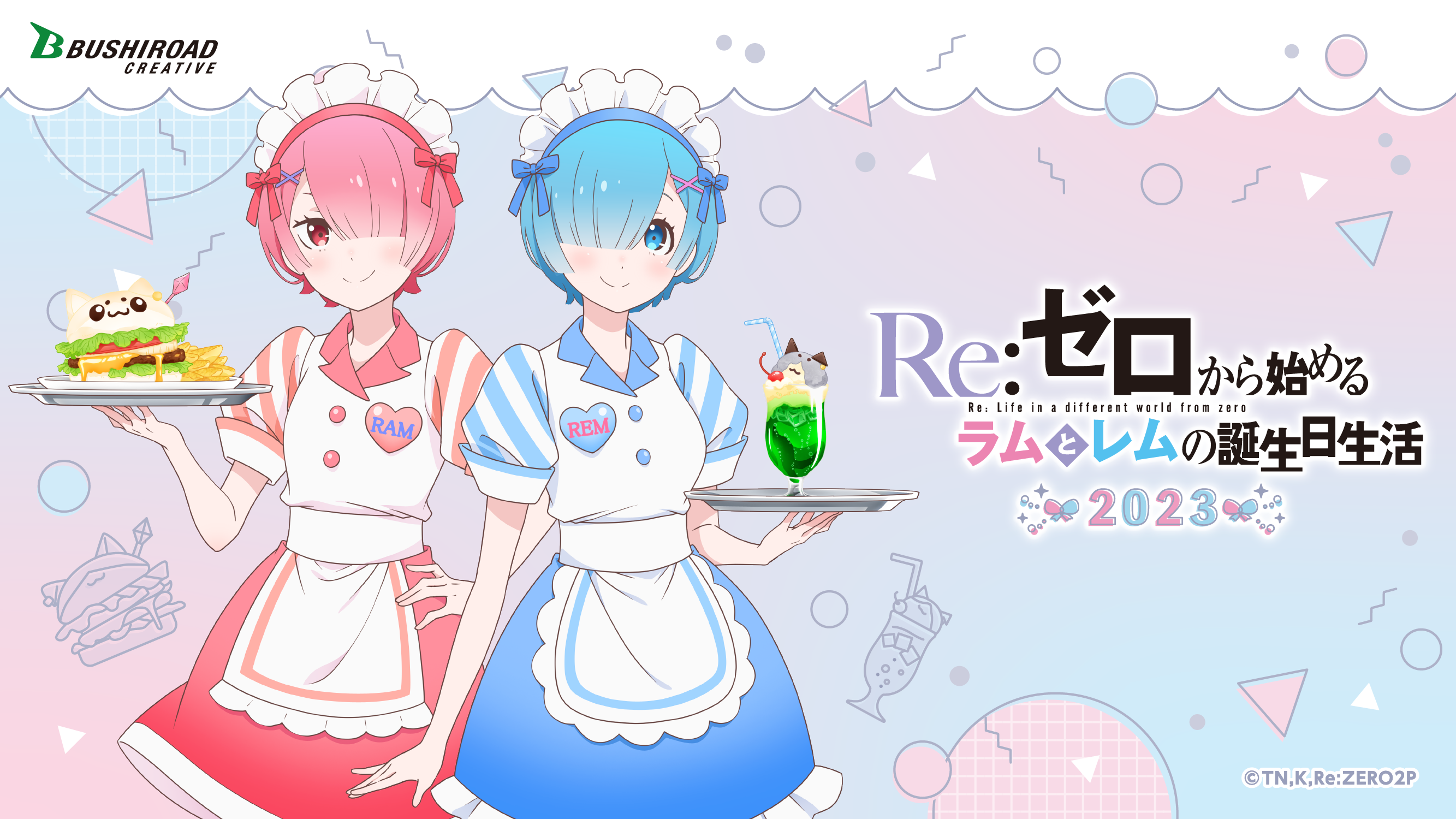 A specialty pop-up store in Los Angeles celebrating Ram and Rem's birthday with exclusive merchandise!
Information
Event Date
3/17/2023 – 3/26/2022
Business Hours
12:00pm – 7:00pm
(Closed on Tuesday)
Location
Entertainment Hobby Shop Jungle
(Inside the Trading Card Shop!)
319 East 2nd Street Unit #119, Los Angeles, CA, 90012
Purchase Bonus
1. Bookmark
(3 types)
※ For every purchase of $10.00 or more, receive a bookmark at random!
※ Maximum six (6) purchase bonus per customer.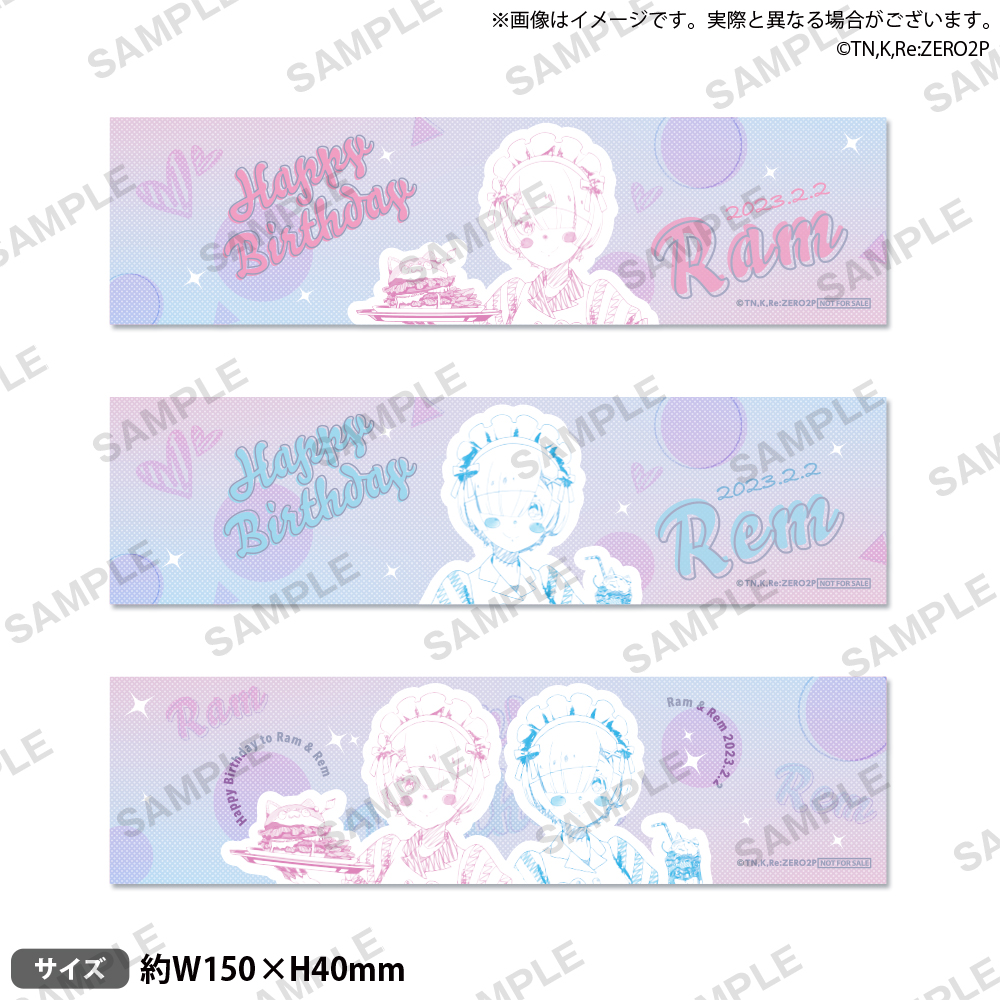 2. Can Badge
(1 type)
※ Receive 1x can badge for purchases of $50.00 or more!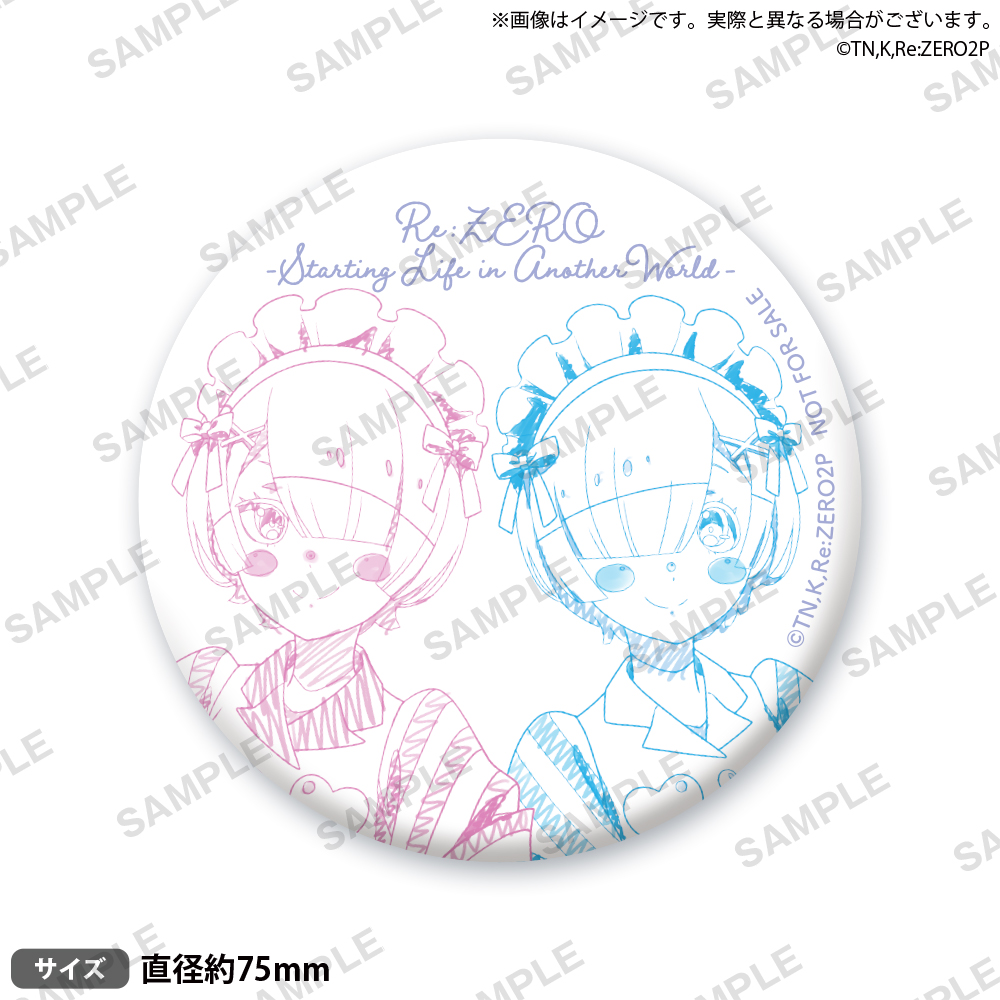 ※ Please note that the purchase bonus will be distributed while supplies last.
Post-Event Sale
Merchandise from this event will be available on the Bushiroad Global Online Store!
Stay tuned for more information coming soon!
Event Goods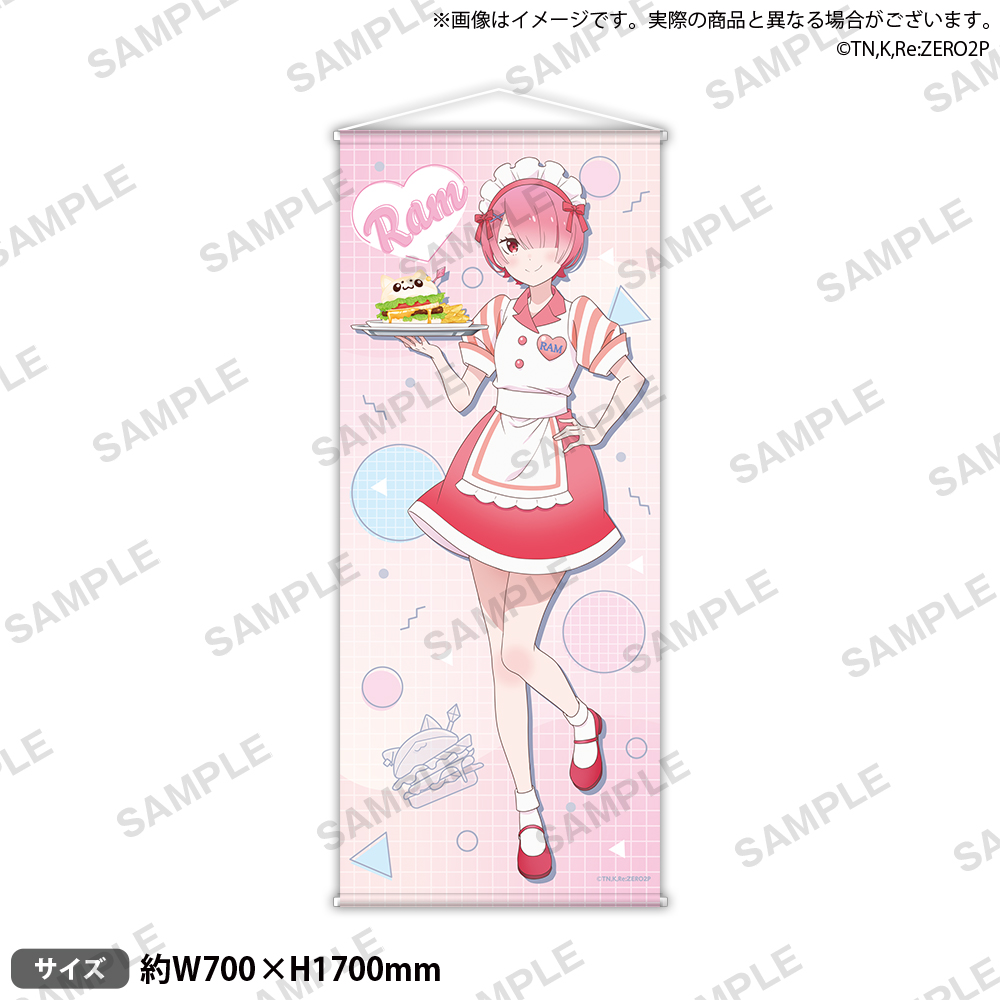 Re:ZERO -Starting Life in Another World- "Ram and Rem Birthday 2023" Life-size Tapestry ver. Ram
---
Price: 93.50 USD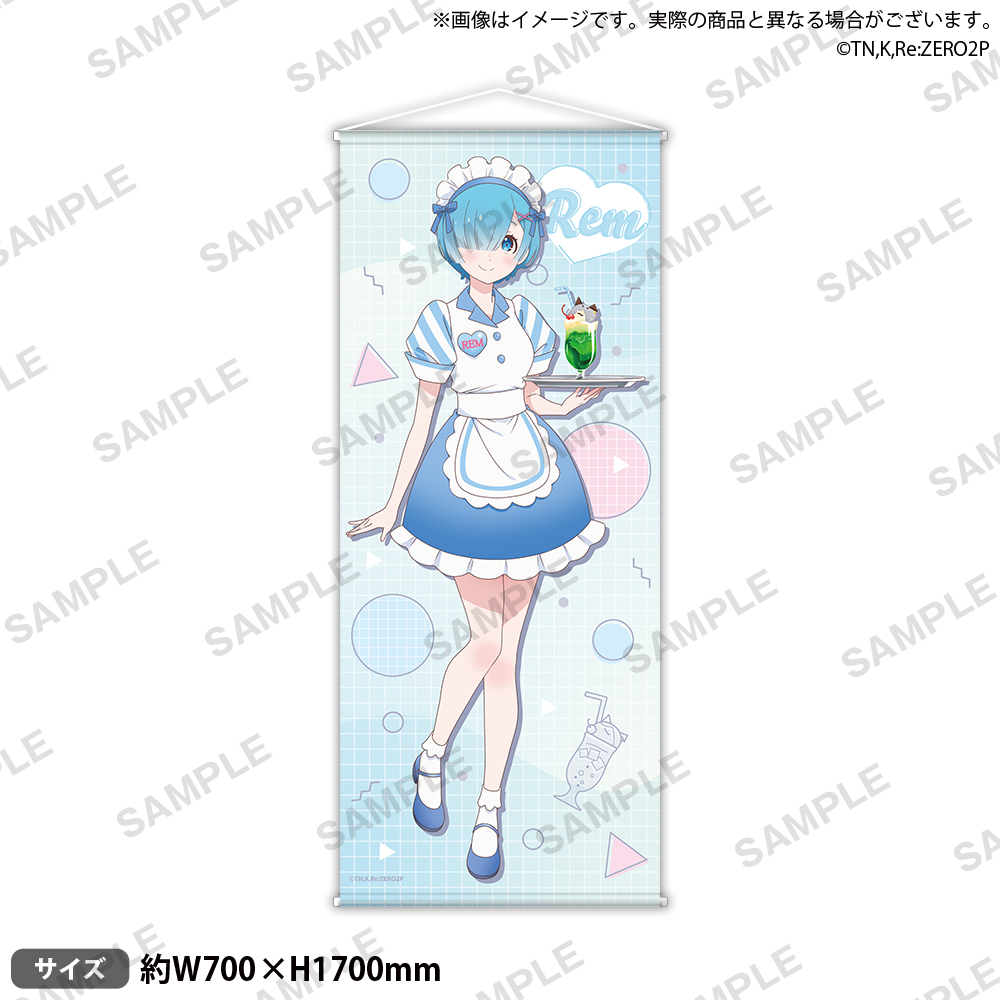 Re:ZERO -Starting Life in Another World- "Ram and Rem Birthday 2023" Life-size Tapestry ver. Rem
---
Price: 93.50 USD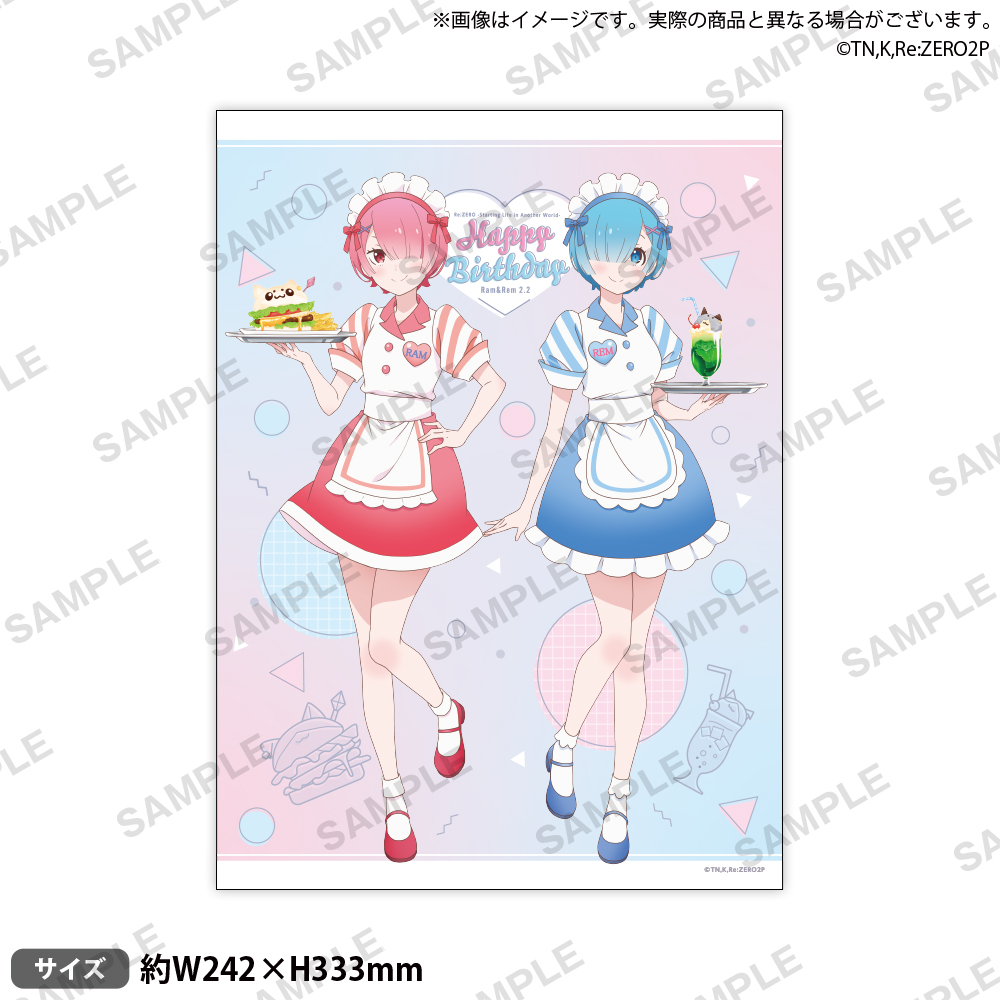 Re:ZERO -Starting Life in Another World- "Ram and Rem Birthday 2023" Canvas Art
---
Price: 33.00 USD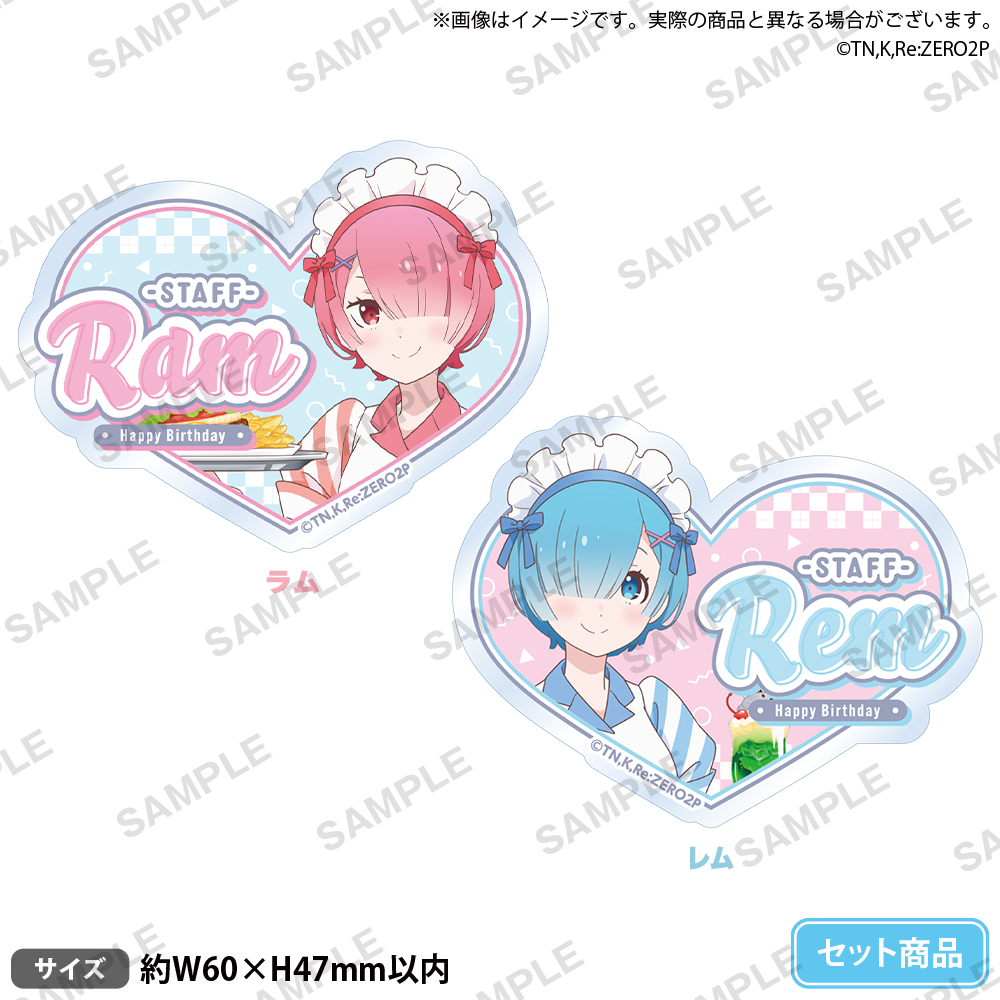 Re:ZERO -Starting Life in Another World- "Ram and Rem Birthday 2023" Name Tag Badge Set
---
Price: 16.50 USD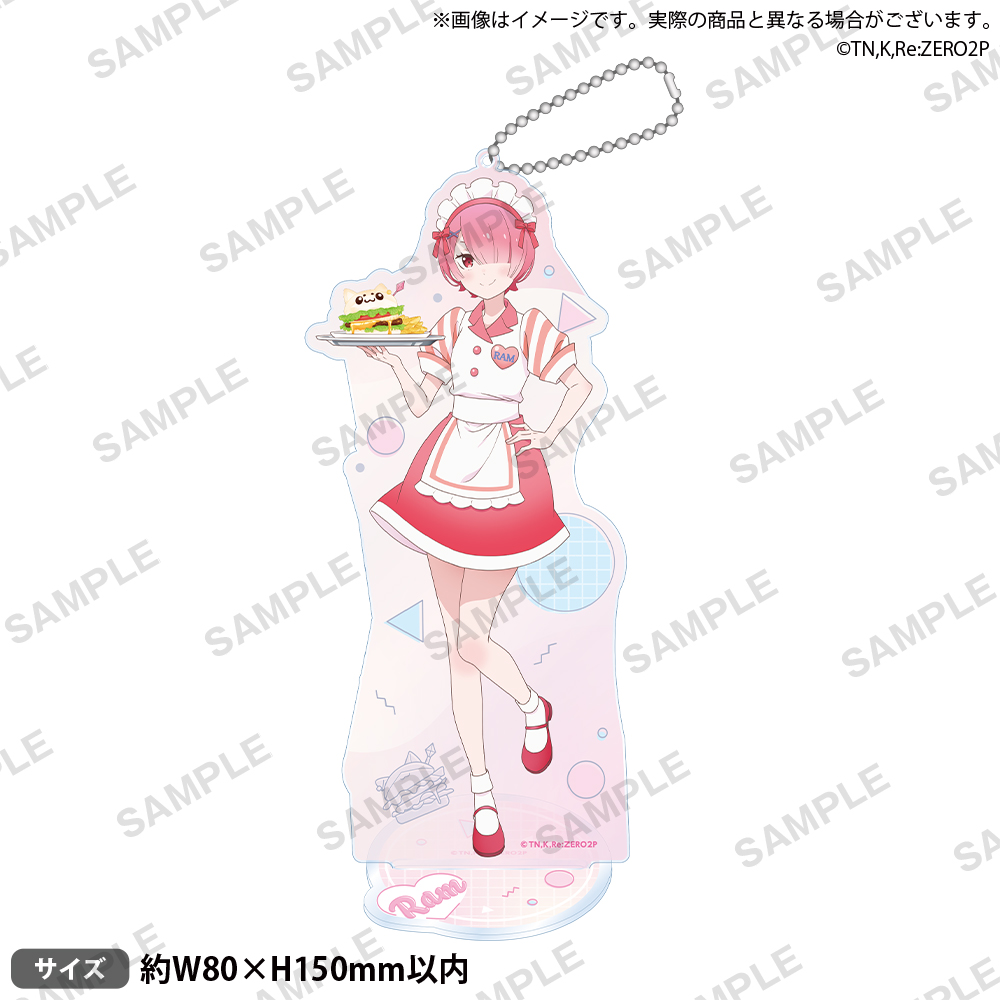 Re:ZERO -Starting Life in Another World- "Ram and Rem Birthday 2023" Acrylic Stand Key Holder ver. Ram
---
Price: 16.50 USD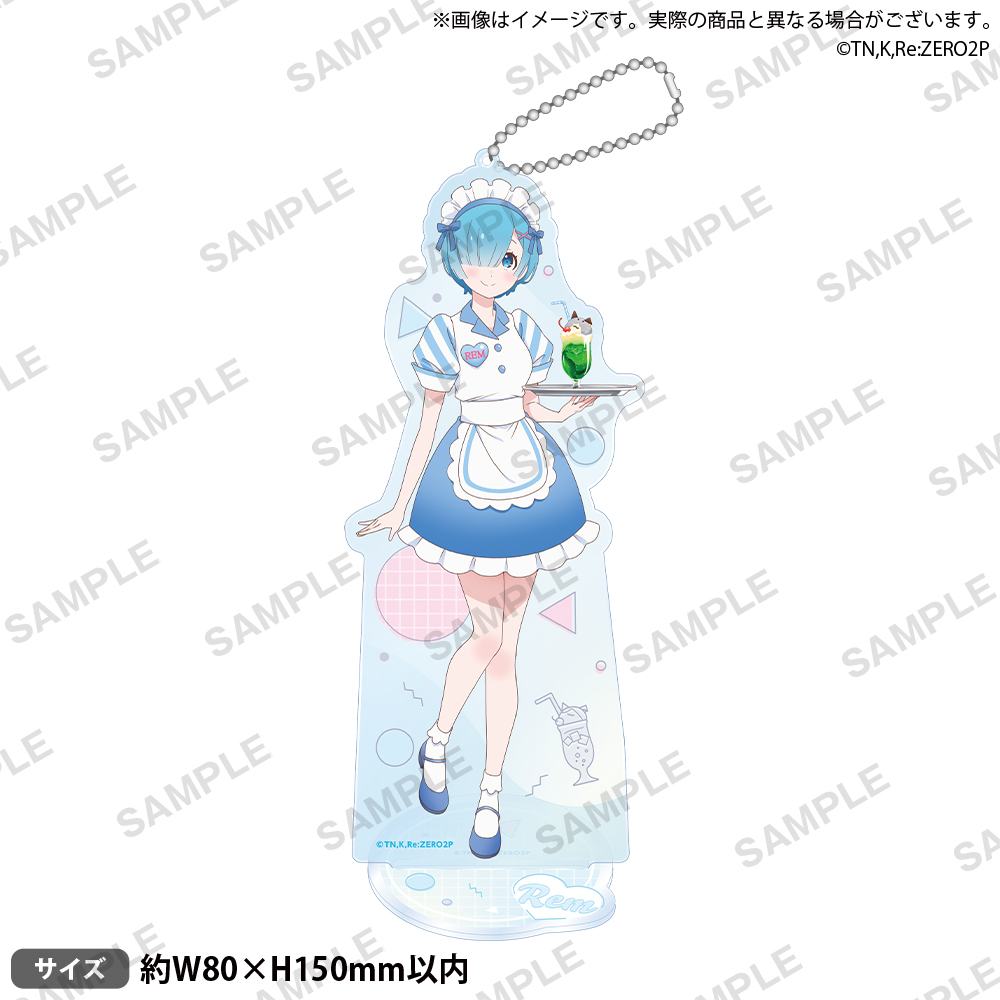 Re:ZERO -Starting Life in Another World- "Ram and Rem Birthday 2023" Acrylic Stand Key Holder ver. Rem
---
Price: 16.50 USD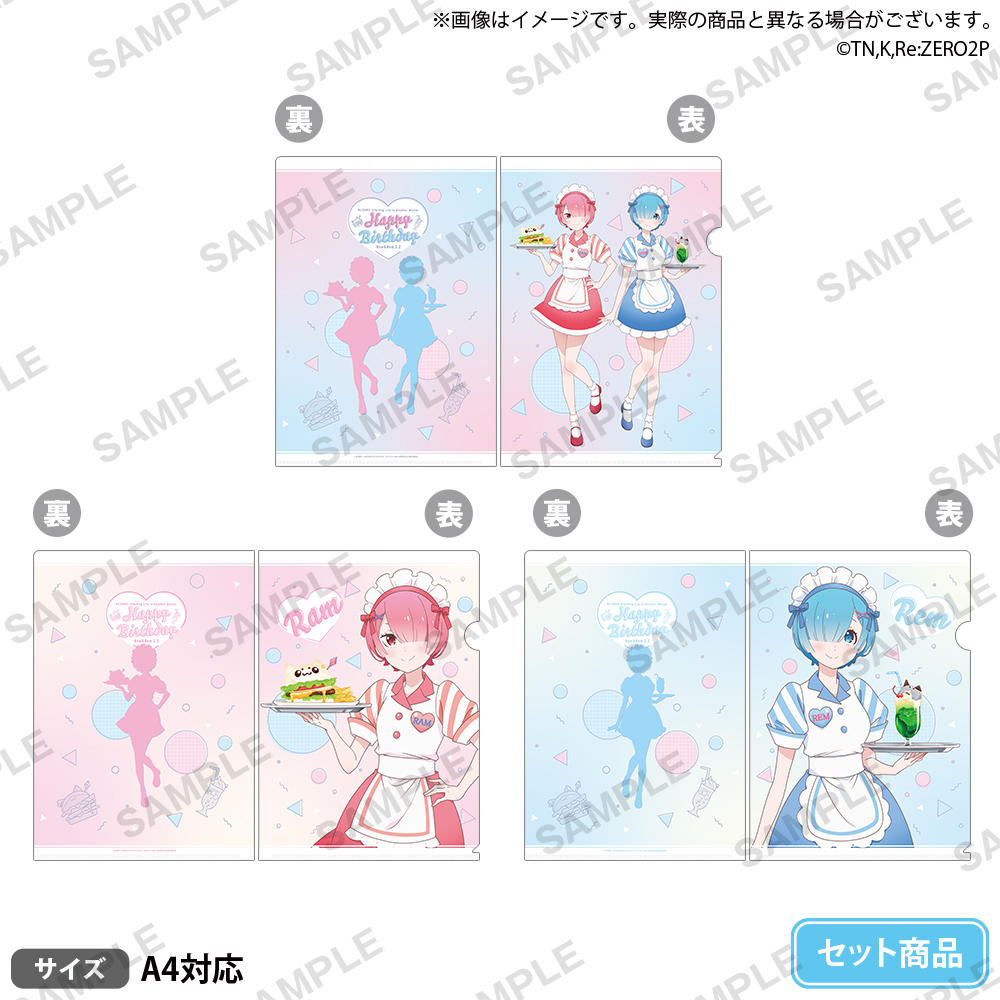 Re:ZERO -Starting Life in Another World- "Ram and Rem Birthday 2023" Clear File Set
---
Price: 13.20 USD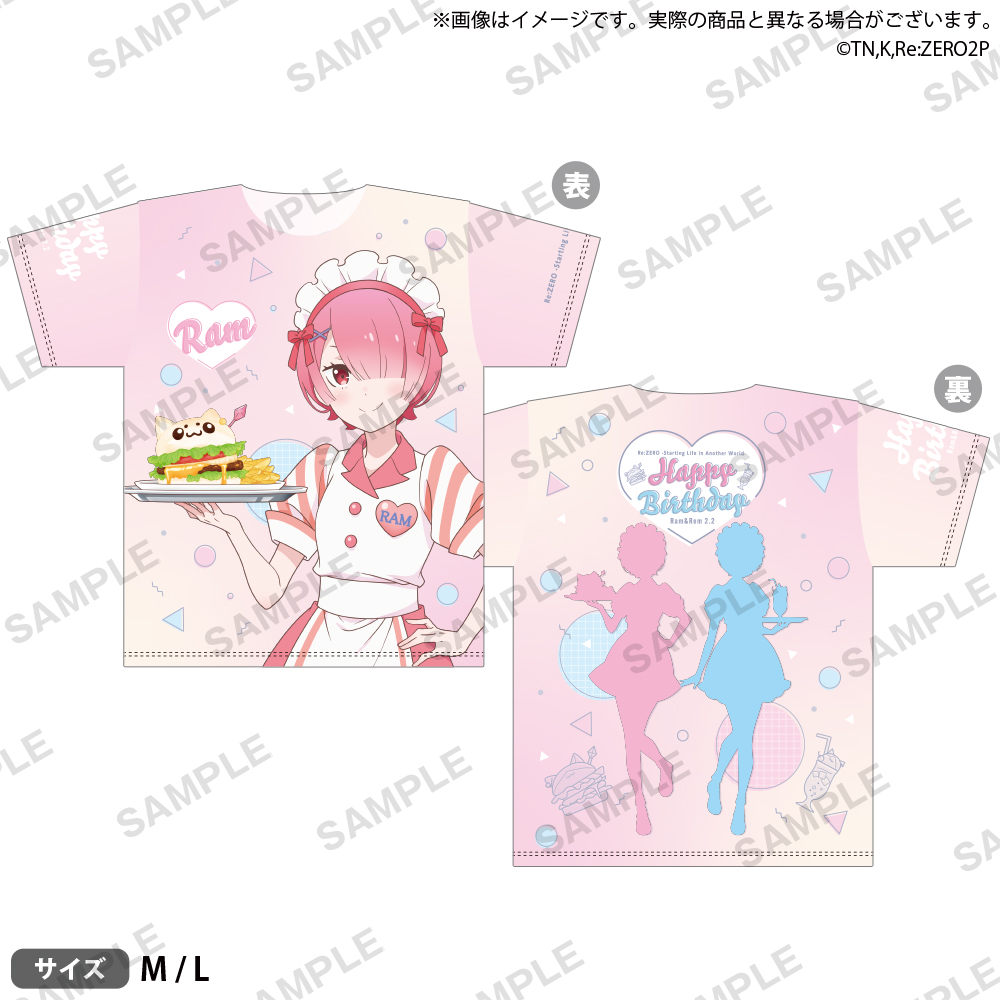 Re:ZERO -Starting Life in Another World- "Ram and Rem Birthday 2023" Full Graphic T-Shirt ver. Ram (Size L)
---
Price: 66.00 USD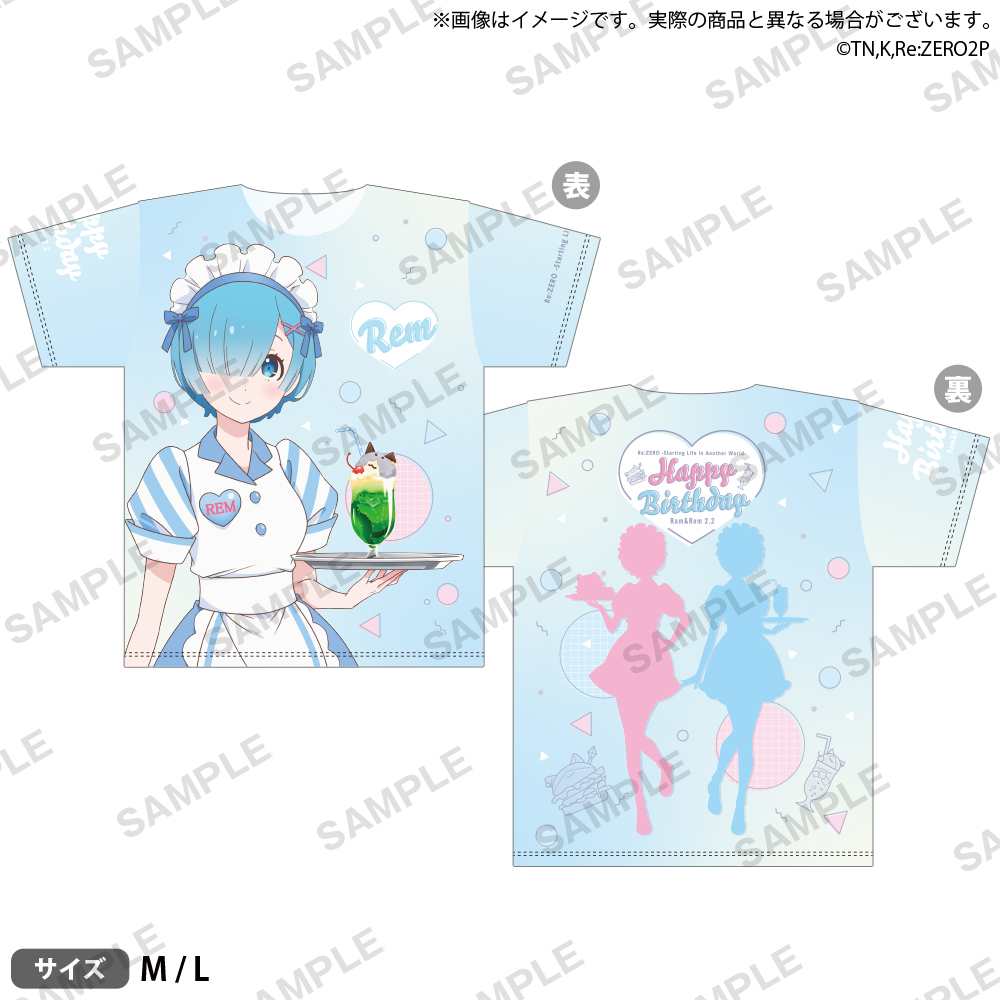 Re:ZERO -Starting Life in Another World- "Ram and Rem Birthday 2023" Full Graphic T-Shirt ver. Rem (Size L)
---
Price: 66.00 USD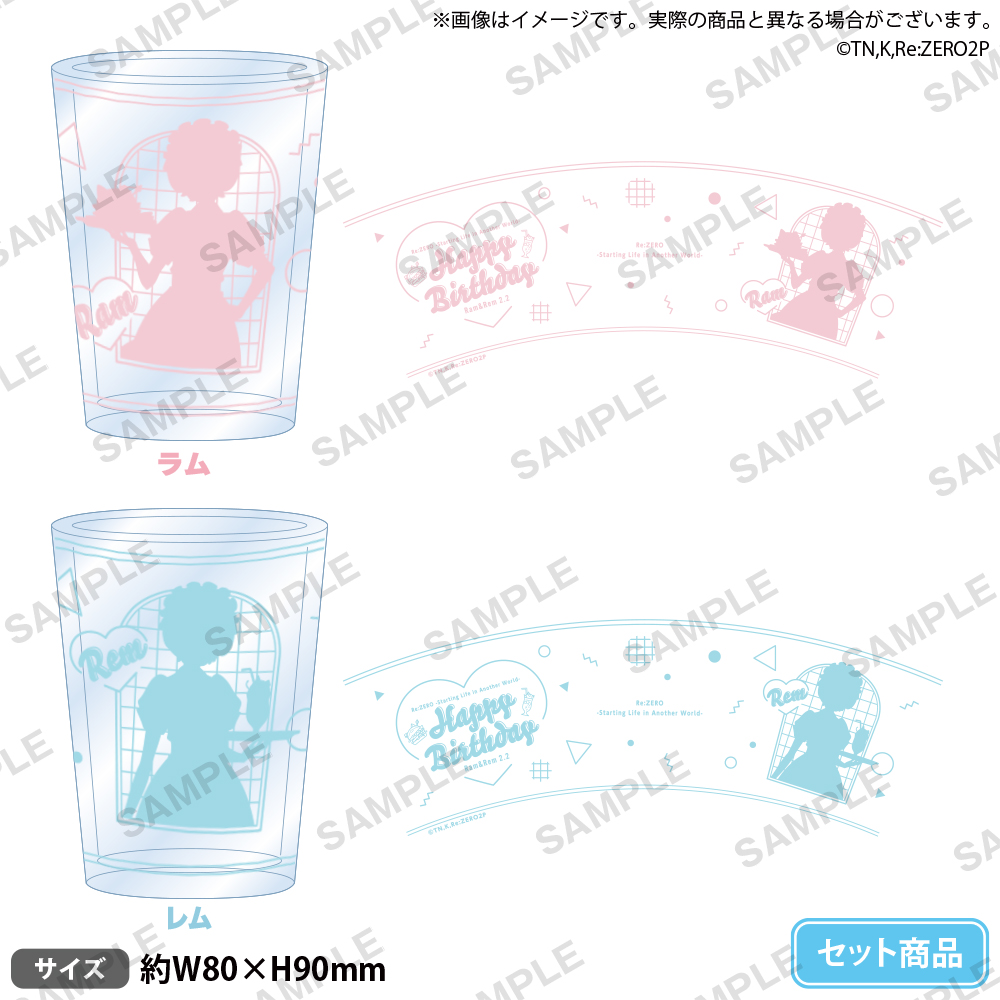 Re:ZERO -Starting Life in Another World- "Ram and Rem Birthday 2023" Ram and Rem Glass Cup Set
---
Price: 33.00 USD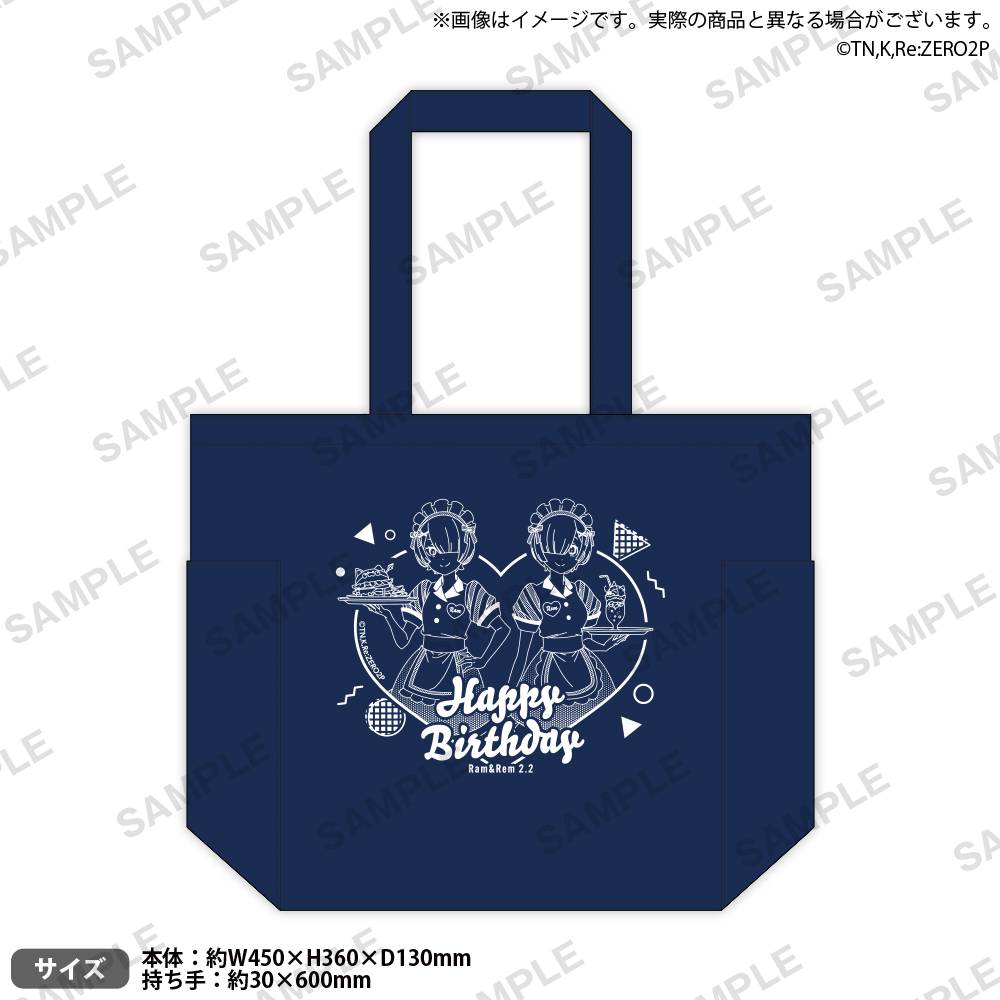 Re:ZERO -Starting Life in Another World- "Ram and Rem Birthday 2023" Denim Tote Bag
---
Price: 33.00 USD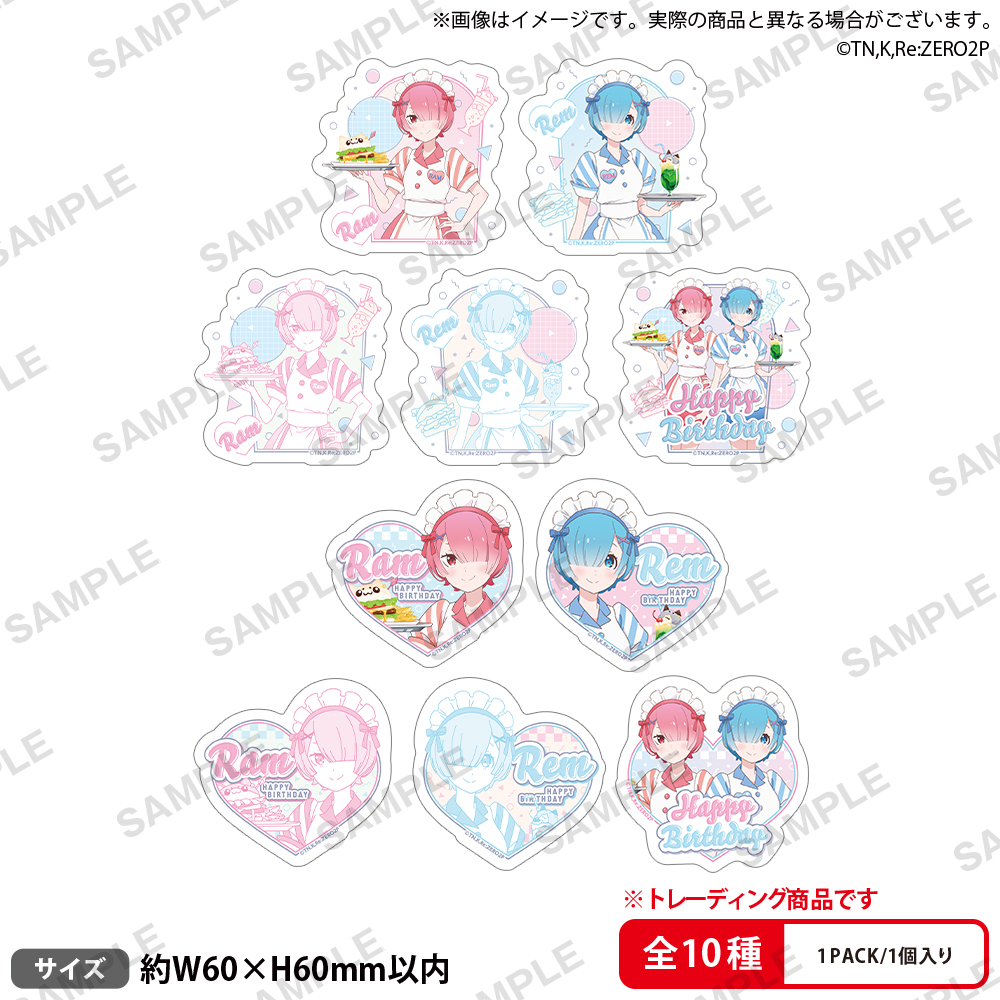 Re:ZERO -Starting Life in Another World- "Ram and Rem Birthday 2023" Trading Stickers
---
Price: 4.40 USD
Policy & Disclaimers
・All items are only available while supplies last!
・Purchase bonuses are distributed at random. You cannot choose which one to receive.
・All sales are final. We can only accept refunds in the case of product defects or damages.
・For any other questions or inquiries, please contact: onlineshop_global@bushiroad.com