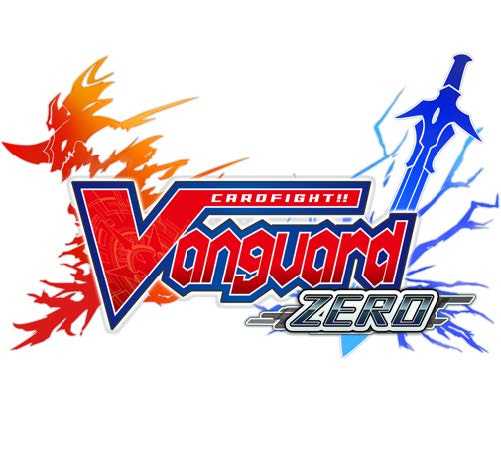 Press Release
Vanguard ZERO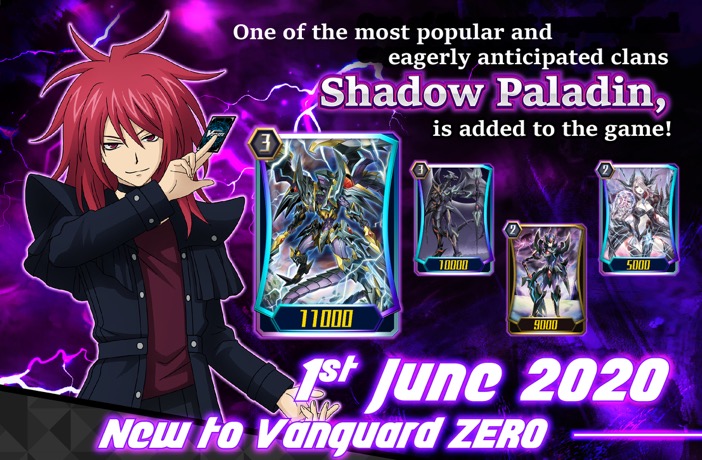 One of the most popular and eagerly anticipated clan
"Shadow Paladin"
, is added to the game!
Featuring units such as
"Blaster Dark"
,
"Phantom Blaster Dragon"
,
"Phantom Blaster Overlord"
,
"Skull Witch, Nemain"

and more!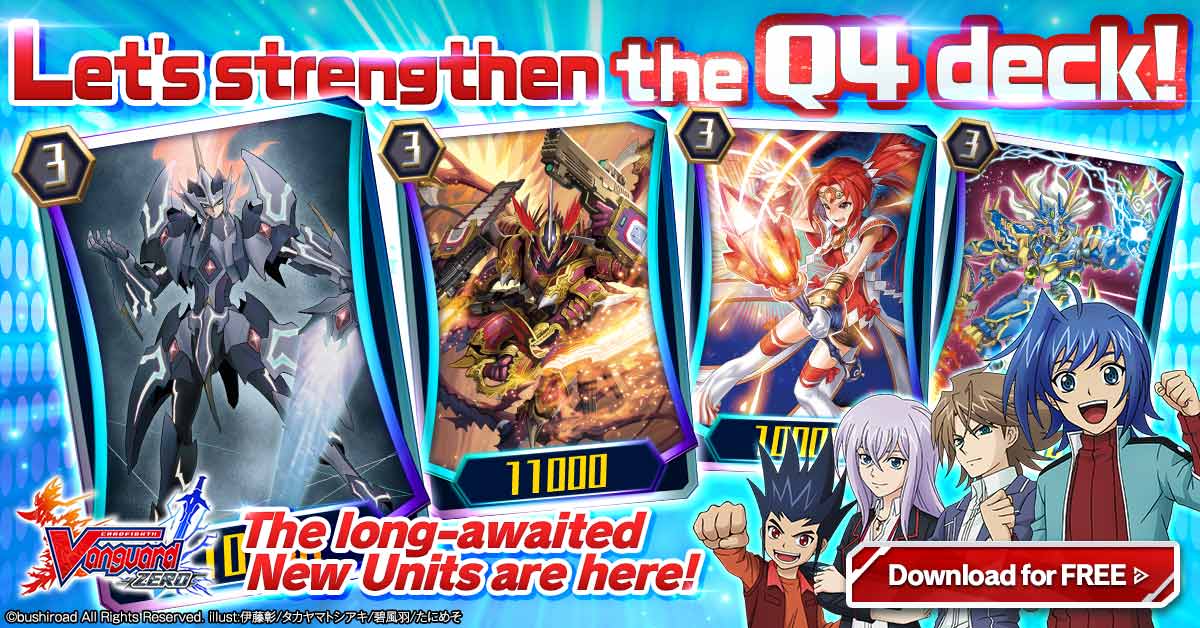 64 New Units are being added to the game! Long-awaited units such as
"Majesty Lord Blaster"
,
"Dragonic Overlord the End"
,
"Scarlet Witch, CoCo"
, and
"Beast Deity, Azure Dragon"
are now added towards the existing clans in Vanguard ZERO!
Additionally, the pick-up gachas will have a higher pull rate for new units!
Vanguard ZERO exceeds 12 Million Fights Worldwide!
English version of Vanguard ZERO was released globally on April 9th, 2020 and to date, there are over 12 million online cardfights with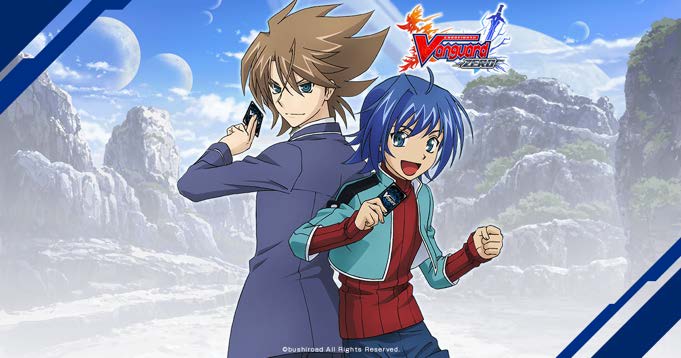 Vanguard ZERO is a Card Battle RPG where you can enjoy a single player campaign as well as PVP battles! A Story Mode that faithfully reproduces the world of the original "Cardfight!! Vanguard" animation series! PVP Mode optimized with "Vanguard ZERO Rules" for mobile devices! "My Room" feature where you have the freedom to create your unique room, and have your favorite characters hang out!
Experience the many other attractions Vanguard has to offer!
"Vanguard ZERO" is a moble game anyone can enjoy, whether you're already a fan, or completely new to "Cardfight!! Vanguard"!
[Vanguard ZERO Website]
https://vgzero-en.bushiroad.com
[Vanguard ZERO Facebook]
https://www.facebook.com/vanguardzeroEN
[Vanguard ZERO Twitter]
https://twitter.com/vanguardzero_EN
For More Information on Vanguard ZERO:
https://vgzero-en.bushiroad.com

A copy of the press release can be found here