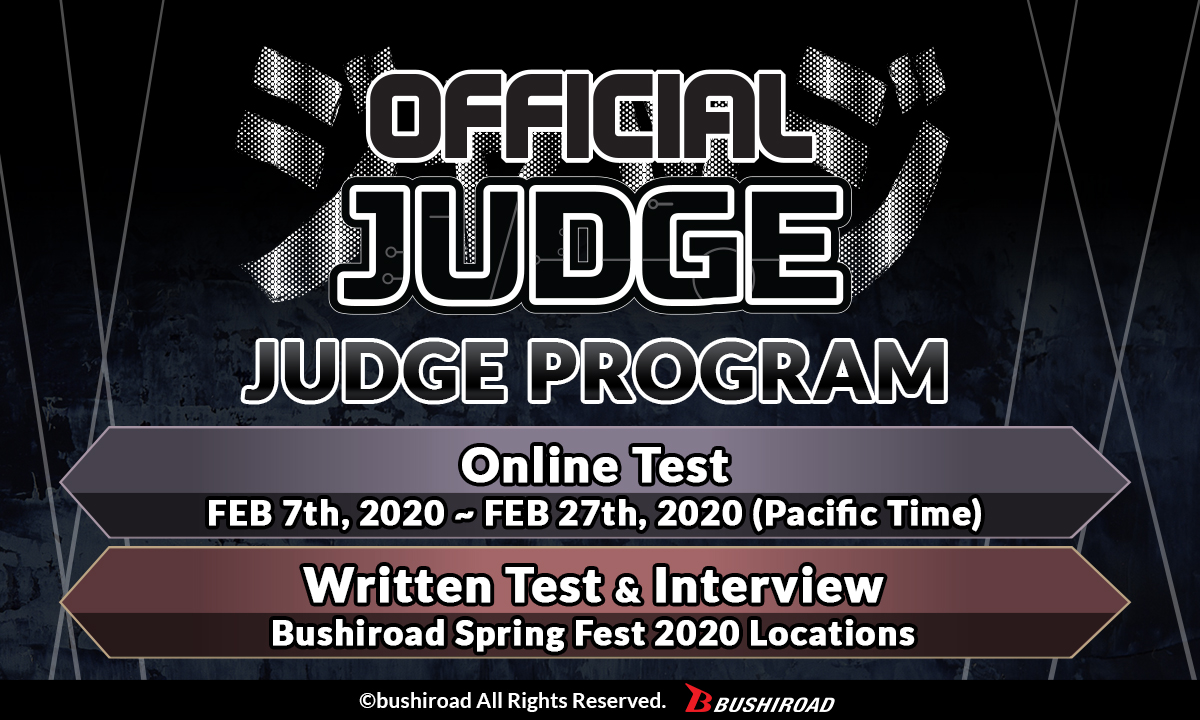 Bushiroad Judge Program
As the tournament scene for Bushiroad's Trading Card Games grows larger worldwide, we are seeking to gather fans who would love to assist in ensuring tournaments are professional and enjoyable.
The Bushiroad Judge Program aims to improve the quality of our tournaments by gathering judges who not only have an in-depth knowledge about the games and tournament organization, but are also willing to assist in providing the best experience for our players.
Rewards and Benefits
Applicants who successfully pass the Judge Program in this circuit will receive the hot-stamped Judge PR card from the previous circuit while stocks last. Only judges who were certified and proceed to judge in a subsequent regional will be able to receive the Judge PR card from the current circuit found below.
We are currently still looking for passionate individuals to help judge at our official events! For more information, please refer to this page!